Mission Statement
Our mission is to enforce the law and represent the interests of the United States; foster public trust and confidence in the federal judicial system; provide federal leadership in preventing and controlling crime; encourage cooperation among federal, state, and local law enforcement; investigate and prosecute violations of federal criminal or civil law; assert civil claims on behalf of the United States; and defend actions against federal agencies and officials.
We will strive to create and maintain a well-trained, motivated, and diverse workforce through recruiting, providing a sound working environment, and promoting professional development.




Making sure that victims of crimes are treated with compassion, fairness and respect.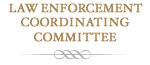 Training and seminars for Federal, State, and Local Law Enforcement Agencies.