The United States Attorney's Office
Middle District of Louisiana
The Middle District of Louisiana is a nine parish region that includes the following parishes: Ascension, East Baton Rouge, East Feliciana, Iberville, Livingston, Pointe Coupee, St. Helena, West Baton Rouge and West Feliciana. The district has a population approaching 1 million. The U.S. Attorney's Office is located in Baton Rouge on the banks of the Mississippi River in South Central Louisiana. The remainder of the district is comprised of large rural areas and numerous small, but growing, cities.
There is a rich diversity of cultures in Louisiana. The population includes the original native American inhabitants, plus the descendants of a variety of settlers, among whom were the French, Spanish, English, German, Acadians, West Indians, Africans, Irish, Italians and many others.
The state's principal agricultural products include seafood (it is the biggest producer of crawfish in the world), cotton, soybeans, cattle, sugarcane, poultry and eggs, dairy products, and rice.
The Port of South Louisiana, located on the Mississippi between New Orleans and Baton Rouge, is the largest volume shipping port in the Western Hemisphere and 4th largest in the world. It is the largest bulk cargo port in the world.
The United States Attorney's Office is responsible for representing the federal government in virtually all of the litigation involving the United States in the Middle District of Louisiana, including all criminal prosecutions for violations of federal law, civil lawsuits against the government, and actions to collect judgments and restitution on behalf of victims and taxpayers. Office hours are Monday thru Fridays from 8:15 am - 5:00 pm and we are closed on federally recognized holidays.
Visitor parking is located under the Interstate. All items brought into the Courthouse will be screened. You are not allowed to bring cell phones, cameras, recorders, guns , knives, and any other personal protection type weapons (taser/pepper spray—mace) into the building.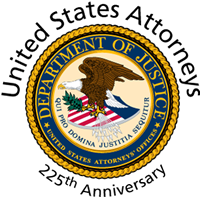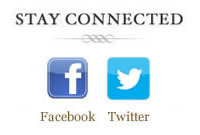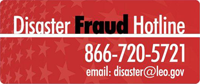 If you have knowledge of fraud, waste, abuse, or allegations of mismanagement involving disaster relief operations, contact the National Center for Disaster Fraud toll free at: (866) 720-5721 or e-mail at: disaster@leo.gov