Law Enforcement Coordinating Committee - LECC
On July 21, 1981, Attorney General Dick Thornburg issued an order instructing every United States Attorney to establish a Law Enforcement Coordinating committee (LECC) to respond to a recognized need for better communication between federal, state, and local law enforcement agencies. Using the findings of a bipartisan task force on violent crime, the LECC program was designed to be housed in a central location and would be responsive to the unique needs of a specific area. The United States Attorneys' offices were selected as the most logical entity to locate such a program.
The LECCs were not only tasked with improving communication in the law enforcement community, but also for providing training and facilitating cooperative efforts by acting as a liaison between the United States Attorney's Office and the community. The new program would have the ability to identify specific training and resource needs of the district and locate the necessary resources to fill those needs.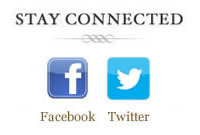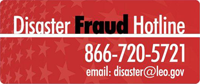 If you have knowledge of fraud, waste, abuse, or allegations of mismanagement involving disaster relief operations, contact the National Center for Disaster Fraud toll free at: (866) 720-5721 or e-mail at: disaster@leo.gov