Criminal Division
The Criminal Division, under the leadership of Assistant U.S. Attorney Tracy L. Perzel, serves as the prosecutorial arm of the U.S. Department of Justice in the District of Minnesota. The 40 Assistant U.S. Attorneys in the Criminal Division prosecute violations of federal criminal law. To accomplish that task, the lawyers, along with paralegals, legal assistants and others, work closely with grand juries as well as local, state, and federal investigative agencies.
The Criminal Division is divided into four sections: The Fraud and Public Corruption Section, led by Assistant U.S. Attorney Timothy C. Rank, focuses on major mail, wire, and bank fraud cases as well as tax evasion, health care and mortgage fraud, investment scams, environmental crime, and public and private corruption cases.
The Major Crimes and Priority Prosecutions Section, led by Assistant U.S. Attorney Karen B. Schommer, handles terrorism cases, cybercrime, child exploitation, human trafficking, immigration violations, identity theft, bank robberies, federal program fraud, and federal crime in Indian Country.
The OCDETF and Violent Crime Section, led by Assistant U.S. Attorney Nathan P. Petterson, concentrates on Organized Crime Drug Enforcement Task Force cases as well as other drug, gang, and illegal gun cases, particularly those involving major criminal organizations or repeat federal offenders.
The Special Prosecutions Unit, led by Assistant U.S. Attorney Steven L. Schleicher, will focus on long-term, time-intensive investigations and operations, and will span all three sections of the Criminal Division.
Civil Division
The Civil Division, comprised of 11 Assistant U.S. Attorneys under the leadership of Ana H. Voss, serves to represent the United States in both affirmative and defensive civil actions in federal and State court. Affirmative litigation includes enforcing federal environmental, fair housing, and civil rights laws as well as suing corporations and individuals for civil fraud, including health care fraud, agricultural program fraud, and federal procurement fraud.
Defensive litigation includes Federal Tort Claims Act cases, employment discrimination lawsuits, immigration litigation, constitutional torts filed against federal officials, and defending challenges regarding the constitutionality of federal statutes.
The Civil Division also represents the interests of the United States in bankruptcy proceedings, mortgage foreclosures, land condemnations, and commitment actions against mentally ill and dangerous federal inmates. In addition, the Division includes the Asset Forfeiture Unit, which works to forfeit property used in the commission of a crime or held by defendants as proceeds of criminal activity. The Civil Division is also home to the Financial Litigation Unit, which seeks collection of criminal fines and restitution, civil penalties, and defaulted government loans, including federally insured student loans.
Appellate Division
The Appellate Division, overseen by Assistant U.S. Attorney James E. Lackner, monitors the work done by the U.S. Attorney's Office in the Eighth Circuit Court of Appeals. Almost all guilty verdicts and many sentences from both trials and plea agreements are appealed to the Circuit Court. Because comparatively few cases are heard by the U.S. Supreme Court, the Office's work in the Eighth Circuit is very important, as the Eighth Circuit decides the law for this district and districts in six other states as well.
The Division is responsible for reviewing all appellate court briefs, writing some briefs, and overseeing moot court, which prepares Assistant U.S. Attorneys for oral arguments before the Eighth Circuit Court of Appeals. The Appellate Division is also responsible for informing the lawyers in the Office of new developments in the law.
Community Relations Division
The Community Relations Division is responsible for community outreach, law enforcement support, victim and witness assistance, media relations, grant and program oversight, and special projects. These responsibilities are met through a number of programs. Project Safe Neighborhood is one of several initiatives that provide financial support and training to local, State, and federal law enforcement partners. Crime victims are aided individually as well as through joint efforts with State advocates and agencies. Media representatives are sent regular case-based press releases. Moreover, they, along with our law enforcement partners, receive periodic newsletters that examine law enforcement and crime prevention issues from a federal perspective. Each year our partners and others also receive an annual report, which summarizes the work done by the Office during the previous year and offers contact information and other forms of assistance.
Administrative Division
The Administrative Division supports the litigative mission of the Office by providing information technology, procurement and budget assistance, human resource services, facility management, and general infrastructure aid.
The objective of the Administrative Division is to deliver a full range of support services to the staff of the Office and its internal and external customers in an efficient, cost effective, timely, and customer-service-oriented manner that furthers the Office's strategic goals and objectives, meets audit and regulatory requirements, and supports a work environment that enables all employees to perform at the highest levels possible.
The Administrative Division is continually examining ways to improve the quality of services provided and expand and enhance programs to better serve the Office.
Read about Tribal Justice

Our nationwide commitment to reducing gun crime in America.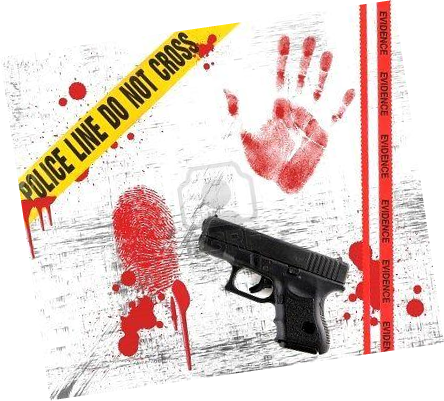 Project Exile: Joint effort to reduce gun violence in Minneapolis.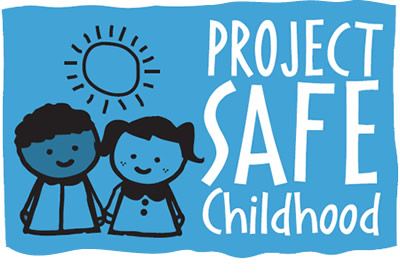 Help us combat the proliferation of sexual exploitation crimes against children.

Ways you can help children cope with the impact of exposure to violence.