News and Press Releases
Serial bank robber pleads guilty to multiple holdups

FOR IMMEDIATE RELEASE
May 6, 2013

MINNEAPOLIS— Earlier today in federal court in St. Paul, a 49-year-old Minneapolis man, previously dubbed by law enforcement as "the man-in-black bank robber," pleaded guilty to five bank robberies that occurred in Minnesota between March 9, 2011, and January 3, 2012. In entering his plea, Mark Edward Wetsch also admitted responsibility for 25 additional bank robberies that occurred in 2011. Previously, on April 22, 2013, he pleaded guilty to one count of armed bank robbery, which occurred on January 3, 2012, in Brewster, Minnesota. He entered his plea today before United States District Court Judge Susan Richard Nelson.

Pursuant to a plea agreement, Wetsch pled guilty to robbing five banks, in each case admitting that he wore a black mask and brandished a firearm believed to be real. Wetsch stole $9,350 from the First National Bank in Hastings on December 27, 2011; $3,634 from the Wells Federal Bank in St. Peter on December 22, 2011; $3,801 from the Premier Bank in Albertville on November 9, 2011; $9,445 from the Merchants Bank in Hampton on May 13, 2011; and $3,050 from the United Educators Credit Union in Eden Prairie on April 26, 2011. In addition to the 6 bank robberies for which Wetsch pled guilty, Wetsch admitted taking a total of more than $110,000 in the 31 bank robberies that he committed in 2011.
Those additional robberies include—
December 29, 2011 Glenwood State Bank of Alexandria $3,200 stolen
December 20, 2011 Franklin Bank of Minneapolis 2,350 stolen
December 14, 2011 M&I Bank of St. Paul 1,645 stolen
December 7, 2011 Premier Bank of Bloomington 850 stolen
December 5, 2011 US Bank of Hopkins 3,106 stolen
November 30, 2011 Central Bank of Minneapolis 803 stolen
November 22, 2011 Bremer Bank of Minneapolis 2,907 stolen
November 13, 2011 TCF Bank of Arden Hills 4,900 stolen
November 9, 2011 Richfield Bloomington Credit Union attempted robbery
November 4, 2011 First National Bank of Lakes, Richfield 8,823 stolen
November 1, 2011 Paragon Bank of Shakopee 1,444 stolen
October 22, 2011 Prior Lake State Bank, Prior Lake 7,200 stolen
June 13, 2011 First National Bank of Minnesota of
Gaylord 6,946 stolen
June 3, 2011 Sherburne State Bank, Clear Lake 3,000 stolen
April 26, 2011 Wells Fargo Bank, Faribault 2,225 stolen
April 26, 2011 Richfield Bloomington Credit Union attempted robbery
April 14, 2011 US Federal Credit Union of Northfield 5,280 stolen
April 11, 2011 Sterling State Bank of Savage 1,885 stolen
March 9, 2011 Klein Bank of Cologne 11,400 stolen
March 7, 2011 Bremer Bank of Minneapolis 2,030 stolen
February 17, 2011 First National Bank of Orono 4,000 stolen
February 10, 2011 United Educators Credit Union of
Columbia Heights 1,500 stolen
February 9, 2011 US Bank of St. Paul 1,000 stolen
February 4, 2011 Central Bank of Minneapolis 1,056 stolen
January 11, 2011 Bremer Bank of Minneapolis 6,000 stolen

Wetsch remains in custody. Pursuant to the plea agreement, the government is seeking a prison sentence of 14 years. Since the federal criminal justice system does not have parole, defendants serve virtually their entire sentence behind bars. Judge Nelson will determine Wetsch's actual sentence at a future hearing, not yet scheduled.
This case is the result of an investigation by the Federal Bureau of Investigation and the police departments of Alexandria, Bloomington, Columbia Heights, Eden Prairie, Faribault, Gaylord, Hastings, Hopkins, Minneapolis, Northfield, Orono, Prior Lake, Richfield, Savage, St. Paul, St. Peter, and Shakopee; the sheriff offices of Carver, Dakota, Hennepin, Ramsey, Nicollet, Nobles, Sibley, and Wright counties, with assistance from the Minnesota State Patrol. The case is being prosecuted by Assistant U.S. Attorneys Deidre Y. Aanstad and Kevin S. Ueland.


Read about Tribal Justice

Our nationwide commitment to reducing gun crime in America.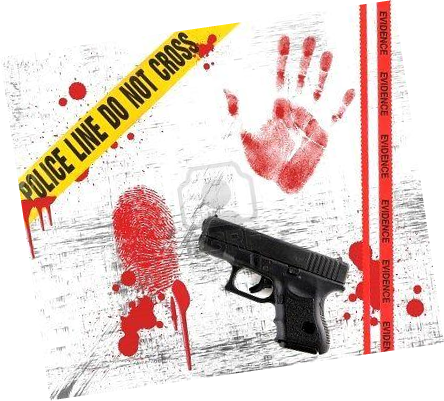 Project Exile: Joint effort to reduce gun violence in Minneapolis.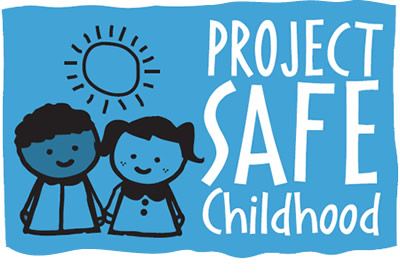 Help us combat the proliferation of sexual exploitation crimes against children.

Ways you can help children cope with the impact of exposure to violence.