PUBLIC CORRUPTION PROSECUTIONS
As a service to the public, and in compliance with legal obligations, the United States Attorney's Office is providing this web page as a means for members of the public who believe they have been victimized by alleged public corruption in the district to remain fully informed of the status of pending recent cases of great and/or continuing public interest. This web page information will be updated as court events are scheduled in these matters.
From 2009 to the present, approximately 31 individuals have been prosecuted by this office on charges involving political corruption in Northeastern Pennsylvania. The cases with the most public interest were those concerning three Pennsylvania State Court of Common Pleas Court Judges in Luzerne County, two elected Lackawanna County Commissioners and two State Senators.
For publicly available information on other cases prosecuted as part of the Northeastern Pennsylvania public corruption project, and/or other public corruption prosecutions, please contact our office via the website or by calling our media representative at (717) 221-3730. In coordination with federal, state and local law enforcement agencies, the office is continuing to investigate and prosecute alleged federal, state, and local corruption and government program fraud throughout the district.
If you believe that you are victim of an offense being prosecuted as part of the Luzerne/Lackawanna County corruption prosecutions, or any other public corruption case, and if you want to learn more about your rights as a victim, please contact us in writing at the following address: United States Attorney's Office, Middle District of Pennsylvania, Attention: Laurie Reiley, P.O. Box 11754, Harrisburg, PA 17108. Please include details that explain why you feel you are a victim in this case.
If you believe that you have information relating to criminal wrongdoing relating to federal, state, and/or local political corruption in the Middle District of Pennsylvania please contact the Corruption Task Force tip-line at 1-855-789-1868.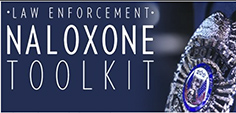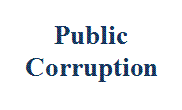 Our commitment to combating public corruption in the Middle District of Pennsylvania and to keeping the public informed about pending cases.