The Criminal Division
The Criminal Division has as its mission the prosecution of federal criminal cases. The Division has approximately 25 Assistant U.S. Attorneys (AUSAs), with a staff of legal assistants and technical support personnel.
Within the Division are several specialized areas of concentration including criminal appeals, counter-terrorism, the Organized Crime and Drug Enforcement Task Force (OCDETF), Public Corruption, Project Safe Childhood, and Health Care Fraud (in coordination with the Civil Division).
The Criminal Division includes Special Assistant United States Attorneys (SAUSAs) from other elements of the U.S. Department of Justice, other federal agencies, and state and local prosecutor's offices.  SAUSAs serve as attorneys for the government in specific cases and/or in long term priority program areas such as immigration crimes and drug, gang, and street crime initiatives.
Victim Rights and Asset Recovery Unit (VRARU)
The mission of the Victim Rights and Asset Recovery Unit of the United States Attorney's Office for the Middle District of Pennsylvania is to ensure the fair and impartial administration of justice for all Americans through the integration of the Asset Forfeiture, Financial Litigation, and Victim/Witness Units utilizing a cooperative effort to hold offenders accountable and restore victims of federal crimes by:
disrupting and dismantling criminal organizations,
forfeiting assets,
providing aid to victims and witnesses in a dignified and respectful manner,
protecting victims and witnesses from further harm,
maximizing recovery, and
collecting debts aggressively and efficiently.
The Civil Division
The Civil Division represents the interests of the United States in civil lawsuits involving the government, its departments, and agencies in the Middle District of Pennsylvania.  Cases include federal tort claims, employment discrimination, immigration matters, bankruptcy, civil health care fraud, social security, environmental matters, federal prison litigation, and affirmative civil cases.  The Division is comprised of approximately 10 attorneys plus legal assistants and a staff of paralegals.
The Administrative Division
The Administrative Division is responsible for providing support services to the three offices, including budget administration, facilities management, contracting, procurement of supplies and services, and information technology. The Division has a staff of approximately seven persons.
The Office's Senior Management and Program Staff
United States Attorney - Peter J. Smith
First Assistant United States Attorney - Dennis C. Pfannenschmidt
Chief, Criminal Division - Christian A. Fisanick
Deputy Chief, Criminal Division – Eric Pfisterer

Branch Chief/Williamsport Office – George J. Rocktashel

Senior Litigation Counsel (Criminal Division)
Gordon A.D. Zubrod
Bruce D. Brandler

Asset Forfeiture Unit, Financial Litigation and Victim-Witness Program - James T. Clancy
Victim/Witness Coordinator - Laurie Reiley

Chief, Criminal Appeals - Stephen R. Cerutti

Chief, Civil Division – Mark E. Morrison
Deputy Chief, Civil Division - G. Michael Thiel
Chief, Civil Appeals – Kate L. Mershimer

Administrative Officer – Linda L. Smith     

Law Enforcement Coordinator (Acting)–John E. Marsh

Media Relations and Community Outreach – Amanda Endy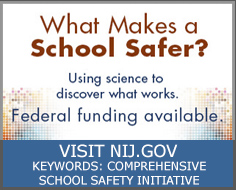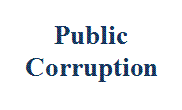 Our commitment to combating public corruption in the Middle District of Pennsylvania and to keeping the public informed about pending cases.