Project Safe Neighborhoods
Project Safe Neighborhood (PSN) is a nationwide U.S. Department of Justice commitment to reduce gun and gang crime in our cities and towns.  Currently in the Middle District, PSN functions in coordination with office's LEC and Weed and Seed programs, the FBI's Safe Streets Program, illegal firearms investigations of the Bureau of Alcohol, Tobacco, Firearms and Explosives (ATF), the anti-gang initiatives of the Office of Immigration and Customs Enforcement (ICE) of the Department of Homeland Security, and the U.S. Marshal's programs to find and arrest fugitives arrested on local criminal charges and violators of state sex crime registration requirements.
For more information, please visit: http://www.psn.gov/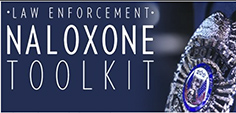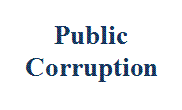 Our commitment to combating public corruption in the Middle District of Pennsylvania and to keeping the public informed about pending cases.