Middle District of Tennessee
The Middle district of Tennessee has three divisions: Nashville, Columbia and Northeastern.
Nashville counties:
Stewart, Montgomery, Robertson, Sumner, Trousdale, Houston, Dickson, Humphreys, Cheatham, Davidson, Wilson, Williamson, Rutherford, and Cannon.
Northeastern counties:
Macon, Clay, Pickett, Smith, Jackson, Overton, Fentress, Putnam, Dekalb, White, and Cumberland.
The courthouse is located in Cookeville. This is an unstaffed office.
Columbia counties:
Hickman, Maury, Lewis, Marshall, Wayne, Lawrence, and Giles. This is an unstaffed office.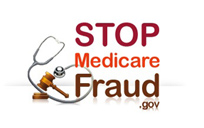 Stop Medicare Fraud
The U.S. Department of Health and Human Services (HHS) and U.S. Department of Justice (DOJ) are working together to help eliminate fraud and investigate fraudulent Medicare and Medicaid operators who are cheating the system.