Victim Witness Assistance
The Victim-Witness Program of the United States Attorney's Office addresses the needs of crime victims and witnesses during the prosecution stage of the federal criminal justice process. The goal of the Victim-Witness Program is to ensure that crime victims are afforded their rights and that services are provided as entitled by law. This office is committed to treating victims and witnesses with fairness, respect and dignity.
Rights of Crime Victims (English) (Espanol)
Victim Notification System (VNS)
Dealing with A Traumatic Event
Case Updates
In general, the Government attempts to identify each victim in a given case, and to provide those victims with the information relevant to the case through the Department of Justice's Victim Notification System. In cases where, due to the number of victims involved, or for other reasons, such notification is impracticable, the Government may use other methods to communicate with victims, including posting relevant information online. Click on the links below for more detailed information about specific cases:
Multi-Victim Cases
For more information, contact:
John Hernandez
Victim/Witness Specialist
Phone: (615) 736-2150
john.hernandez@usdoj.gov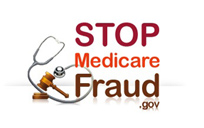 Stop Medicare Fraud
The U.S. Department of Health and Human Services (HHS) and U.S. Department of Justice (DOJ) are working together to help eliminate fraud and investigate fraudulent Medicare and Medicaid operators who are cheating the system.