Community Relations Service
Community Relations Service
About CRS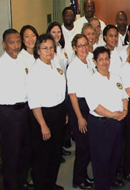 The Community Relations Service (CRS) helps local communities address community conflicts and tensions arising from differences of race, color, and national origin. CRS also helps communities develop strategies to prevent and respond to violent hate crimes committed on the basis of actual or perceived race, color, national origin, gender, gender identity, sexual orientation, religion or disability.
What We Do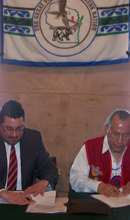 The Community Relations Service provides confidential mediation, facilitation, training, and consulting services to help communities enhance their ability to independently prevent and resolve future conflicts. CRS also works with police chiefs, mayors, school administrators, other local and state authorities, community-based organizations, and civil and human rights groups. CRS does not take sides in a dispute, and it does not investigate, prosecute, impose solutions, assign blame, or assess fault.
Who We Work With
The Community Relations Service responds to communities across the nation to promote peaceful resolution of conflicts and tensions. Conflict resolution specialists strategically located in 10 regional offices and 4 field offices throughout the country respond to meet the unique needs of communities in the states and U.S. territories they serve. Click the links below to learn more.
Meet the Director
Grande H. Lum
Director
Grande H. Lum was confirmed by the U.S. Senate as the ninth Director of the Community Relations Service on June 29, 2012. Mr. Lum brings extensive expertise in dispute resolution, including providing mediation, facilitation, and training.