Law Enforcement Coordinating Committee (LECC)
The Law Enforcement Coordinating Committee (LECC) was established in 1981 in all 94 U.S. Attorney's Office by order of the U.S. Attorney General. LECC provides a networking focus for law enforcement agencies committed to the ideal of cooperation and coordination at all levels of state, local, and federal law enforcement. Read More >>
Project Safe Childhood
The United States Attorney's Office for the Eastern District of Arkansas embraces its commitment to the protection of our children. Advances in technology over the past two decades have brought about new challenges for parents, educators, and law enforcement. No longer are our children safe from exploitation and abuse in their own homes. As a result, the United States Department of Justice launched Project Safe Childhood (PSC) in 2006 to combat the proliferation of technology-facilitated sexual exploitation crimes against children. The threat of sexual predators soliciting children for physical sexual contact is well-known and serious; the danger of perpetrators who produce, distribute, and possess child pornography is equally dramatic and disturbing. Read More >>
Project Safe Neighborhood
Project Safe Neighborhoods (PSN) is a nationwide commitment to reduce gun crime in America by networking existing local programs that target gun crime and providing those programs with additional tools necessary to be successful. The Bush Administration committed $901 million nationwide to this effort over three years. This funding was used to hire new federal and state prosecutors, support investigators, provide training, distribute gun lock safety kits, deter juvenile gun crime, and develop and promote community outreach efforts as well as to support other gun violence reduction strategies. Read More >>
Anti-Terrorism Advisory Council (ATAC)
Eastern District of Arkansas Anti-Terrorism Advisory Council (ATAC) Mission: To develop and maintain strategic partnerships among federal, state and local entities in an effort to heighten awareness, disseminate information, and ultimately prevent terrorist related activities in the Eastern District of Arkansas. Read More >>
Victim Witness Assistance
The goal of the victim witness assistance program in the United States Attorney's Office is to ensure that victims of federal crime are treated with fairness and respect, and receive the services to which they are entitled. A variety of notification and assistance services are available. Read More >>
Weed & Seed
Through the Weed & Seed program, communities bring together neighborhood stakeholders, such as business owners, school officials, residents and law enforcement, to "weed" out crime and then "seed" the neighborhood through economic development. The Weed and Seed program has enhanced the quality of life in the University Park area and has also reduced crime substantially there. Read More >>
Christopher R. Thyer
United States Attorney for the Eastern District of Arkansas is pleased to bring you
Offices of the U.S. Attorneys Briefing Room
The Briefing Room highlights the work of the U.S. Attorneys' offices across the country.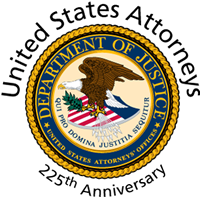 Training and seminars for Federal, State, and Local Law Enforcement Agencies.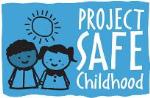 Help us combat the proliferation of sexual exploitation crimes against children.
Our nation-wide commitment to reducing gun crime in America.
Learn about victim notification and rights, witness information, and helpful resources.