HON. Melinda Haag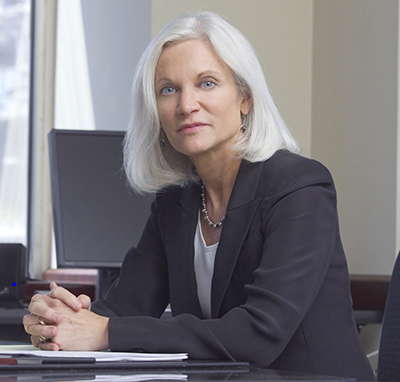 Melinda Haag is serving her first term as the United States Attorney for the Northern District of California. She was appointed by President Barack Obama and confirmed by the United States Senate in August 2010.
Prior to her appointment, Ms. Haag spent seven years as a partner with the law firm of Orrick, Herrington & Sutcliffe, LLP, where she specialized in litigation and trial work. Before that time, Ms. Haag had nine years of experience as an Assistant United States Attorney, with half of that time spent in the Central District of California and half in the Northern District of California. Ms. Haag served most recently as the Chief of the White Collar Crimes Section in the Northern District, where she supervised the prosecution of white collar, environmental, child exploitation, and civil rights offenses. As a supervisor, Ms. Haag worked closely with federal and local law enforcement agencies, and acted as a liaison and representative of the United States Attorney with civil rights and environmental community groups.
Ms. Haag is an experienced trial lawyer with 23 years of prosecutorial and private sector experience. She has personally handled cases in the areas of securities fraud, mail and wire fraud, bank fraud, antitrust, Foreign Corrupt Practices Act, environmental, civil rights, defense contractor fraud, health care fraud, and money laundering. Ms. Haag's trial experience includes more than 19 jury and bench trials, including a number of complex white collar and civil rights cases.
Ms. Haag is a Fellow of the American College of Trial Lawyers. She has been included on many lists of top lawyers, including, among others, being named by Chambers USA as one of America's Leading Lawyers in White Collar Crime and Government Investigations (2006-2010), identified by Lawdragon as one of 500 Leading Lawyers in America, and selected by the Daily Journal as one of the Top 100 Lawyers (2009 and 2010) and Top Women Litigators (2005-2009) in California. Ms. Haag received the Lawyers' Committee for Civil Rights Public Service Award in 2003.
Ms. Haag received her J.D. in 1987 from the University of California, Berkeley School of Law, and her B.A. in Political Science in 1983 from the University of California, San Diego.