You are here
Middle District of Pennsylvania
Middle District of Pennsylvania
About the U.S. Attorney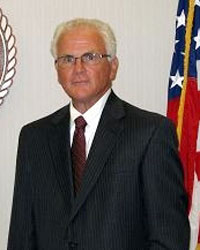 Peter J. Smith, USA
Peter Smith has served as the United States Attorney for the Middle District of Pennsylvania since June 2010.
Mr. Smith began his career as an Assistant District Attorney in Philadelphia.
About the District
The Middle District of Pennsylvania extends over 21,907 square miles (approximately 47% of the state) from the New York border in the north to the Maryland border in the south. The District contains 33 counties with approximately 3.2 million residents and includes the Scranton, Wilkes-Barre, Lebanon, Harrisburg, Carlisle, Williamsport, and State College urban areas.
OFFICE CONTACT INFORMATION
Harrisburg Office
Harrisburg Federal Building and Courthouse
228 Walnut Street, Suite 220
P.O. Box 11754
Harrisburg , PA 17108-1754
Phone: 717-221-4482
Fax: 717-221-4493

Scranton Office
William J. Nealon Federal Building and Courthouse
235 N. Washington Avenue, Suite 311
Scranton, PA 18503
Phone: 570-348-2800
Fax: 570-348-2037

Williamsport Office
Herman T. Schneebeli Federal Building
240 West Third Street, Suite 316
Williamsport, PA 17701-6465
Phone: 570-326-1935
Fax: 570-326-7916