Peter J. Smith, U.S. Attorney for the Middle District of Pennsylvania

The Susquehanna River in Bradford County, PA. The Susquehanna River extends throughout the entire district. Photo licensed to Creative Commons

Stone wall on Cemetery Ridge at Gettysburg National Military Park. Photo credited to the National Park Service.

Train excursion at Steamtown National Historic Park in Scranton, PA. Photo credited to the National Park Service.

U.S. Army Carlisle Barracks and War College, Carlisle, PA. Photo credited to the Army War College.

Harrisburg Capital Complex. Photo credited to Enders Photography Studio

Little League World Series Stadium in Williamsport, PA. Photo credited to Little League Baseball

William J. Nealon Federal Building and Courthouse in Scranton, PA.

Ronald Reagan Federal Building and Courthouse in Harrisburg, PA.

Herman T. Schneebeli Federal Building in Williamsport, PA.
Welcome
To the United States Attorney's Office for the Middle District of Pennsylvania.
This office is one of 94 United States Attorney's Offices throughout the country. The staff is a highly qualified and experienced group of men and women dedicated to public service and the high standards, as well as the program goals, of the United States Department of Justice.

This website provides information about the Middle District, the organization, programs, and current major activities. It also contains press releases, contact information and links to other information sources.

I hope that you will find the website informative and that you will visit it frequently.
Peter J. Smith
United States Attorney

REPORTS OF THE DOJ FERGUSON CIVIL RIGHTS INVESTIGATION
On March 8, 2015, the U.S. Department of Justice released two reports concerning the Ferguson, Mo., investigations prepared by the Department's Civil Rights Division.
The investigators found that the facts did not support a conclusion that Officer Darren Wilson's use of deadly force was objectively unreasonable under the circumstances. The investigators found a pattern or practice on the part of the Ferguson's local government and in the management and operation of the Police Department that violated the Bill of Rights and sowed deep mistrust between parts of the community and the Police Department.
The investigators made 26 recommendations to be implemented, as well, if appropriate, by other municipalities in Missouri.
The reports found that many Ferguson police officers and other city employees were dedicated public servants striving each day to perform their duties lawfully and with respect for all members of the community.
Corrective steps are being taken in Ferguson and the continuing story is far from over.
The complete reports, which contain detailed findings and summaries of witness interviews, can be found below.
DOJ Report on Shooting of Michael Brown.pdf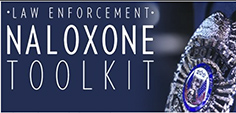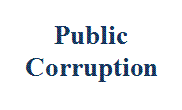 Our commitment to combating public corruption in the Middle District of Pennsylvania and to keeping the public informed about pending cases.