Peter J. Smith, U.S. Attorney for the Middle District of Pennsylvania

The Susquehanna River in Bradford County, PA. The Susquehanna River extends throughout the entire district. Photo licensed to Creative Commons

Stone wall on Cemetery Ridge at Gettysburg National Military Park. Photo credited to the National Park Service.

Train excursion at Steamtown National Historic Park in Scranton, PA. Photo credited to the National Park Service.

U.S. Army Carlisle Barracks and War College, Carlisle, PA. Photo credited to the Army War College.

Harrisburg Capital Complex. Photo credited to Enders Photography Studio

Little League World Series Stadium in Williamsport, PA. Photo credited to Little League Baseball

William J. Nealon Federal Building and Courthouse in Scranton, PA.

Ronald Reagan Federal Building and Courthouse in Harrisburg, PA.

Herman T. Schneebeli Federal Building in Williamsport, PA.
Welcome
To the United States Attorney's Office for the Middle District of Pennsylvania.
This office is one of 94 United States Attorney's Offices throughout the country. The staff is a highly qualified and experienced group of men and women dedicated to public service and the high standards, as well as the program goals, of the United States Department of Justice.

This website provides information about the Middle District, the organization, programs, and current major activities. It also contains press releases, contact information and links to other information sources.

I hope that you will find the website informative and that you will visit it frequently.
Peter J. Smith
United States Attorney

MoneyGram Victim Information:
If you lost money as a result of the MoneyGram schemes between 2004 and 2009, you may be eligible for compensation. For more information about how to file a claim, go to http://gilardi.com/moneygram/.
If you believe you are an eligible victim you may also call one of the following numbers and provide your contact information:
Toll-free number (United States Only): 1-877-282-2610
Toll number (International): 317-324-0390

Pre-Loaded Debit Card Scam:
On January 29,2014, U.S. Postal Inspector in Charge David W. Bosch, Philadelphia Division, issued a consumer fraud alert regarding debt collection scams that target residents of mid-state Pennsylvania.
The mail, phone, and internet scam falsely advises victims that they are obligated to pay an outstanding loan balance or face arrest by law enforcement. As part of the scam, victims receive documents purported to be issued by the U.S. District Court, Middle District of Pennsylvania, indicating the amount owed. The amount owed and court documents are fraudulent. Victims are instructed by the scammers to make payment immediately through a pre-loaded debit card. Scammers request code numbers associated with the pre-paid debit cards, may be able to recite a victim's date of birth and social security number and spoof law enforcement telephone numbers to make it appear as if a legitimate arrest warrant has been issued.
Consumers are asked to report if they have been victimized, or an attempt was made to victimize them, to the U.S. Postal Inspection Service, Harrisburg, PA office at 717-257-2330. Additional information on debt collection and other fraud schemes can be found at ftc.gov or postalinspectors.uspis.gov.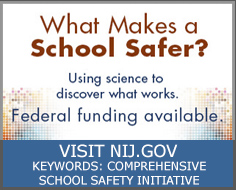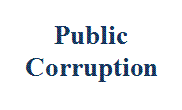 Our commitment to combating public corruption in the Middle District of Pennsylvania and to keeping the public informed about pending cases.