Welcome
William J. Ihlenfeld, II, the U.S. Attorney for the Northern District of West Virginia, welcomes you to the website for the Northern District of West Virginia. Our website is designed to provide information about our office, including press releases, helpful links, and contact information for various law enforcement agencies, to the citizens we serve in a user-friendly manner.
United States Attorneys (also known as federal prosecutors and, historically, as United States District Attorneys) represent the federal government in United States district court and United States court of appeals. There are 93 U.S. Attorneys stationed throughout the United States, Puerto Rico, the U.S. Virgin Islands, Guam, and the Northern Mariana Islands.
U.S. Attorneys and their offices are part of the Department of Justice. U.S. Attorneys receive oversight, supervision and administrative support services through the Justice Department's Executive Office for United States Attorneys.

Thank you for visiting
---
News
Follow us on Twitter  @NDWVnews
November 24, 2014
Two sentenced for selling heroin near local park
USP Hazelton inmate convicted of assaulting fellow inmate
Two sentenced in Pittsburgh to Morgantown heroin, cocaine distribution scheme
Nutter Fort, WV man sentenced for threatening President
November 21, 2014
Philadelphia to Morgantown drug pipeline disrupted by federal indictment
November 20, 2014
Two Assistant U.S. Attorney's take oath of office
November 19, 2014
U.S. Attorney's Office collects more than $13 million in Fiscal Year 2014
Ohio man sentenced for painkiller, cocaine distribution
Fairmont, WV man charged with stealing government money
Philadelphia man charged with heroin trafficking
Georgia woman sentenced for selling painkillers
Authorities seize 413 grams of crack cocaine, dealer sentenced to 97 months in prison
November 18, 2014
Convicted felon sentenced for unlawful possession of firearm
Three sentenced for selling crack cocaine
Three sentenced for selling unauthorized WV licenses
Two convicted of drug trafficking charges
Wheeling man sentenced for sale of cocaine, painkillers
November 17, 2014
Three sentenced on drug trafficking charges
Two convicted of selling bath salts
Martinsburg resident convicted of crack cocaine trafficking
Marshall County MHIT "Blitz" targets drug trafficking
Ohio man sentenced for extorting more than $1,000,000 in stolen money
November 14, 2014
Clarksburg woman sentenced in Detroit to WV painkiller distribution network
Pennsylvania man sentenced for selling heroin near WV playground
Three sentenced for drug trafficking near local schools
November 13, 2014
Leader of drug distribution network sentenced to 108 months in prison
Two sentenced for distributing heroin near local school
Hundred, WV woman sentenced for distributing marijuana
New Martinsville man sentenced for possession of child pornography
Wheeling woman convicted of cocaine trafficking
November 12, 2014
Glenville, WV man convicted of manufacturing methamphetamine
Fairmont woman sentenced in painkiller distribution network
Mexican national convicted of producing unauthorized driver's license
Westover, WV man sentenced for heroin distribution
Harrison County Assistant Prosecutor Appointed as Special Assistant U.S. Attorney
November 10, 2014
Ohio man sentenced for heroin distribution
Pennsylvania sex offender sentenced for failure to update registration
November 7, 2014
Washington, D.C. man convicted of failure to update sex offender registration
November 5, 2014
Five charged in steroid distribution ring
Elkins man charged with painkiller distribution
Morgantown man charged with counterfeiting U.S. currency
Detroit to West Virginia painkiller distribution network dismantled
Two Wheeling men convicted of drug trafficking offenses
November 4, 2014
Three convicted of drug trafficking offenses
Baltimore man, three others, convicted of drug trafficking
November 3, 2014

Ohio woman and three WV natives sentenced for drug trafficking
Five sentenced for drug trafficking offenses
Two convicted felons sentenced for unlawful possession of firearms
U.S. Attorney and FBI to combat fraud, abuses on Election Day
Morgantown man sentenced for cocaine distribution
WV Public Corruption
Hotline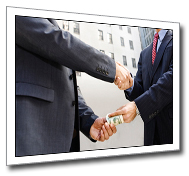 Call 1-855-WVA-FEDS or Email wvafeds@usdoj.gov if you have information about public corruption in your community.