Welcome
William J. Ihlenfeld, II, the U.S. Attorney for the Northern District of West Virginia, welcomes you to the website for the Northern District of West Virginia. Our website is designed to provide information about our office, including press releases, helpful links, and contact information for various law enforcement agencies, to the citizens we serve in a user-friendly manner.
United States Attorneys (also known as federal prosecutors and, historically, as United States District Attorneys) represent the federal government in United States district court and United States court of appeals. There are 93 U.S. Attorneys stationed throughout the United States, Puerto Rico, the U.S. Virgin Islands, Guam, and the Northern Mariana Islands.
U.S. Attorneys and their offices are part of the Department of Justice. U.S. Attorneys receive oversight, supervision and administrative support services through the Justice Department's Executive Office for United States Attorneys.

Thank you for visiting
---
News
Follow us on Twitter  @NDWVnews
FBI, U.S. Marshals continue search for convicted sex offender
WHEELING, WEST VIRGINIA – The Federal Bureau of Investigation and the U.S. Marshals Service are leading the continued effort to locate convicted sex offender Mustafa Bazbaz who absconded earlier this month, United States Attorney William J. Ihlenfeld, II, announced today.
Leveraging their investigative resources and following all credible leads, the FBI and U.S. Marshals are doing everything they can to locate Bazbaz, 28, of Pittsburgh, who was under electronic monitoring in Western Pennsylvania pending sentencing when he was granted permission to leave his home to attend a worship session. He failed to return, prompting the current manhunt.
Bazbaz pled guilty in August 2014 to charges that he travelled across states lines to a Hancock County, West Virginia hotel in December 2013 and engaged in sexual conduct with a 15-year old female from Jefferson County, Ohio.
Anyone with information on the whereabouts of Bazbaz is encouraged to contact Chad Simpson at the United States Marshals Service at 304-218-9286 or the FBI at 412-432-4000. Callers can remain anonymous.
---
October 23, 2014
West Virginia man sentenced for failure to update sex offender registration
Wheeling man sentenced to 30 months in prison for possessing stolen firearm
Martinsburg man convicted of cocaine trafficking
Three sentenced for painkiller distribution
October 22, 2014
Two FCI Gilmer inmates convicted of unlawful possession of heroin
Federal inmate charged with witness tampering
Morgantown man charged with multiple drug trafficking offenses
Two Wheeling area men indicted on firearms charges
October 21, 2014
Lewis County man sentenced for painkiller distribution
Former USP Hazelton inmates sentenced for assaulting inmate and correctional officer
October 20, 2014
Upshur County man conceals armed robbery suspect, sentenced to four months in prison
Two FCI Morgantown inmates convicted of possessing contraband
Two sentenced for drug trafficking
Two sentenced on theft, fraud charges
Two Virginia men sentenced on firearms charges
West Virginia couple guilty of stealing from elderly victim to purchase beach house
October 16, 2014
Ohio man and two Wheeling natives charged with cocaine trafficking near local schools
October 15, 2014
Georgia man charged with drug trafficking near local schools
FBI, U.S. Marshals continue search for convicted sex offender
Former WV Division of Highways supervisor convicted in state court
October 9, 2014
Pennsylvania man convicted of selling cocaine in Bridgeport
Fairmont man convicted for selling cocaine near housing authority apartment building
Four sentenced for cocaine trafficking
Clarksburg woman convicted of distributing painkillers near playground
October 8, 2014
Ohio man with prior felony drug conviction discovered with firearm in West Virginia, sentenced to 10 years in prison
Federal inmate sentenced to life in prison for murdering another inmate
October 7, 2014
Three Sentenced in Painkiller Distribution Ring
October 6, 2014
Four Convicted of Heroin Trafficking
Martinsburg man sentenced to 151 months in prison for heroin distribution
Airline pilot convicted of sex offense on the run
October 2, 2014
Martinsburg man charged in Heroin death case
October 1, 2014
Trans Energy convicted of Clean Water Act Violations
WV Public Corruption
Hotline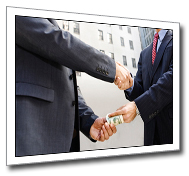 Call 1-855-WVA-FEDS or Email wvafeds@usdoj.gov if you have information about public corruption in your community.