You are here
Eastern District of Michigan
Eastern District of Michigan
About the U.S. Attorney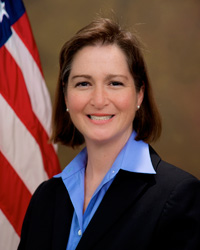 Barbara L. McQuade, USA
Barbara L. McQuade is the United States Attorney for the Eastern District of Michigan. She was appointed by President Barack Obama, and began serving on January 4, 2010.
About the District
The district has offices in Detroit, Flint and Bay City and employs 115 attorneys and approximately 100 support staff members. There are also maintain unstaffed offices in Ann Arbor and Port Huron, where attorneys also handle cases in court.
More than six million people live in the district, and it covers 34 counties.
OFFICE CONTACT INFORMATION
Detroit Main Office
211 W. Fort Street, Suite 2001 
Detroit, MI 48226
Telephone: (313) 226-9100
TTD: (313) 226-9560
Fax: (313) 226-2311
 

Flint Branch Office
210 Federal Building
600 Church Street
Flint, MI 48502
Telephone: (810) 766-5177
TTD: (810) 766-5100
Fax: (810) 766-5427

Bay City Branch Office
101 First Street, Suite 200
Bay City, MI 48708
Phone: (989) 895-5712
TTD: (989) 895-2501
Fax: (989) 895-5790