GRAND JURY CHARGES 18 IN DAYTON-PORTSMOUTH HEROIN TRAFFICKING CONSPIRACY
CONTACT: Fred Alverson
Public Affairs Officer
(614) 469-5715
CINCINNATI – A federal grand jury has charged nine people from Portsmouth, Ohio and eight people from the Dayton, Ohio area with engaging in a two-year conspiracy to deliver heroin from Dayton to Portsmouth where they distributed it out of seven Portsmouth locations including two motels. The eighteenth defendant lives in Lancaster, Ohio.
All are charged with conspiracy to possess with intent to distribute more than one kilogram of heroin, a crime punishable by at least ten years and up to life in prison.
Carter M. Stewart, United States Attorney for the Southern District of Ohio, Kevin R. Cornelius, Special Agent in Charge, Federal Bureau of Investigation, Cincinnati Field Office (FBI), Ohio HIDTA Director Derek Siegel, Scioto County Sheriff Marty Donini, Montgomery County Sheriff Phil Plummer, Portsmouth Police Chief Robert Ware and Dayton Police Chief Richard Biehl announced the indictment which was unsealed today following arrests by federal and local law enforcement officers.
The 29-count indictment charges members of the conspiracy with other crimes including possession with intent to distribute heroin, distribution of heroin and maintaining a place for the purpose of distributing heroin. Each of those crimes is punishable by a sentence ranging from probation to 20 years in prison.
If convicted of any of the crimes alleged in the indictment, the defendants must also forfeit any proceeds or profits they received from the conspiracy, in addition to any prison sentence they may receive.
U.S. Attorney Stewart commended the cooperative investigation by members of the HIDTA Task Force, the Ohio State Highway Patrol and Scioto County Prosecutor Mark Kuhn.
The defendants will appear before a U.S. Magistrate Judge in Cincinnati who will determine whether or not they will be released on bond and schedule dates for future court appearances.
An indictment is only a charge and is not evidence of guilt. The defendants are entitled to a fair trial in which it will be the government's burden to prove guilt beyond a reasonable doubt.
A list of those charged is below.

United States v. Shawn Shank, et al.
PORTSMOUTH RESIDENTS CHARGED
Jackie Tupper, 20
Josh Walls, 33
Jerry Walls, 61
Conna Mounts, 55
Darryl Smith, aka "Slim", "June", 25
Brandon Jackson, 37
Robert Garmany, aka "Black Rob", 35
Keith Goodwin, aka "Unc", 58
Jeanette Jennings, 34
DAYTON AREA RESIDENTS CHARGED
Shawn Shank, aka "Red," 37, Dayton
Michael Shank, aka "P.J." "No-No", 42, Moraine
Stevie Parson, aka "Will", 44, Dayton
Aaron Knolton, aka "Lil No No", "Youngin", 24, Dayton
Kendall Mabry, aka "Tweety Bird", 29, Dayton
Porsha Smith, 24, Dayton
Vita Williams, 34, Dayton
Stephone McGhee, 36, Dayton
OTHER
Tara Loehner, 24, Lancaster
.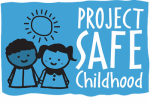 Help us combat the proliferation of sexual exploitation crimes against children.

Making sure that victims of federal crimes are treated with compassion, fairness and respect.