Former Executive at Collin Street Bakery Pleads Guilty to Federal Offenses
May 21, 2014
Defendant Sandy Jenkins Faces Up to 60 Years in Federal Prison
DALLAS — A former executive at the Collin Street Bakery (Bakery) in Corsicana, Texas, Sandy Jenkins, appeared yesterday before U.S. Magistrate Judge Renée Harris Toliver and pleaded guilty to several felony offenses stemming from his embezzlement of approximately $16 million from the Bakery. U.S. Attorney Sarah R. Saldaña of the Northern District of Texas made the announcement today.
Jenkins served as the Corporate Controller for the Bakery from February 1998 to June 21, 2013. He was terminated on June 21, 2013, after the Bakery discovered the fraud.
Specifically, Jenkins, 65, who remains in federal custody, pleaded guilty to one count of mail fraud, one count of conspiracy to commit money laundering and one count of making a false statement to a financial institution. He faces the following maximum statutory penalties: 20 years in federal prison and a $250,000 fine on the mail fraud conviction; 10 years in federal prison and a $1 million fine on the conspiracy conviction; and 30 years in federal prison and $1.5 million fine on the false statements conviction. Jenkins agreed to enter a forfeiture money judgment against him of at least $16,649,786, and he agreed to pay full restitution to the Bakery for the entire scope of his criminal conduct. Sentencing is set for September 10, 2014, before U.S. District Judge Ed Kinkeade.
Jenkins' wife, Kay Jenkins, 64, also of Corsicana, is charged in the same superseding indictment with one count of conspiracy to commit money laundering, six counts of money laundering and aiding and abetting, and two counts of making a false statement to a financial institution. She remains on bond pending trial, which is set for August 25, 2014.
According to plea documents filed in the case, beginning at least as early as December 2004, and continuing until his termination from the Bakery, Sandy Jenkins engaged in a massive scheme to defraud the Bakery. During that time, he embezzled more than $16 million from the Bakery, and he and his wife, Kay Jenkins, used that money to bank-roll a lavish lifestyle that included a vacation home in Santa Fe, New Mexico (purchased for approximately $658,000); hundreds of watches and pieces of jewelry worth millions of dollars; numerous luxury automobiles; and more than 200 trips on a private jet. While this scheme was ongoing, both Sandy and Kay Jenkins were well aware that Sandy Jenkins earned approximately $50,000 per year at the Bakery, as reflected on their joint tax returns, and Kay Jenkins did not work outside the home.
Sandy and Kay Jenkins knowingly conspired to engage in monetary transactions over $10,000 with property derived from Sandy Jenkins' embezzlement from the Bakery. Sandy Jenkins admitted that between 2005 and 2013, he caused approximately 888 fraudulent checks to be drawn on the Bakery's account and mailed to his personal creditors, resulting in approximately $16,649,786 in losses to the Bakery.
Sandy Jenkins further admitted that prior to this check-writing embezzlement scheme, he stole at least $114,342 from the Bakery's petty-cash fund. He also admitted that as he was embezzling from the Bakery, he and his wife Kay used the money to fund an incredibly lavish and opulent lifestyle.
Sandy Jenkins also admitted that on December 29, 2009, he made a false statement in connection with the application for a mortgage loan to purchase a residence in Santa Fe. Sandy and Kay Jenkins listed a total monthly income of $25,000 when, in fact, as they well knew, their monthly income was far less than that.
The FBI has conducted the investigation. Assistant U.S. Attorney J. Nicholas Bunch is in charge of the prosecution and Assistant U.S. Attorney Melissa Childs is handling the forfeiture.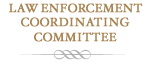 Training and seminars for Federal, State, and Local Law Enforcement Agencies.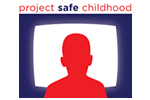 Help us combat the proliferation of sexual exploitation crimes against children.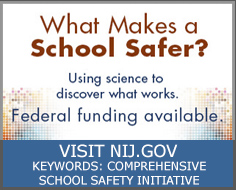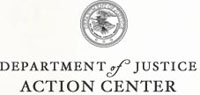 Locate a Prison, Inmate, or Sex Offender
Report Waste, Fraud, Abuse or Misconduct to the Inspector General
Find Help and Information for Crime Victims
Register, Apply for Permits, or Request Records
Identify Our Most Wanted Fugitives
Report and Identify Missing Persons