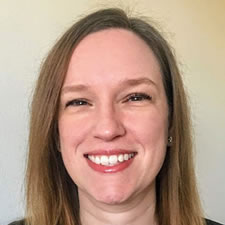 Carrie Mitchell has worked at the U.S. Department of Justice's Office on Violence Against Women (OVW) as a Grant Program Specialist for 12 years. She currently works on the Justice for Families Program.
In this episode of Patchwork, Carrie shares tips about how articulating a strong business case for a good cause helps secure grant funding. She talks about the elements of strong grant applications and offers suggestions about how to make a strong pitch to secure federal funding.
To submit a FOIA request of an application, click here.
Updated January 20, 2021