About DOJ
The mission of the Department of Justice is to uphold the rule of law, to keep our country safe, and to protect civil rights.
Our Values
Independence and Impartiality. We work each day to earn the public's trust by following the facts and the law wherever they may lead, without prejudice or improper influence.
Honesty and Integrity. Our employees adhere to the highest standards of ethical behavior, mindful that, as public servants, we must work to earn the trust of, and inspire confidence in, the public we serve.
Respect. Our employees value differences in people and in ideas and treat everyone with fairness, dignity, and compassion.
Excellence. We work every day to provide the highest levels of service to the American people and to be a responsible steward of the taxpayers' dollars.
Organization
Under the leadership of the Attorney General of the United States, the Justice Department is composed of more than 40 separate component organizations and more than 115,000 employees. Headquartered at the Robert F. Kennedy Building in Washington, D.C., the Department maintains field offices in all states and territories across the United States and in more than 50 countries around the world.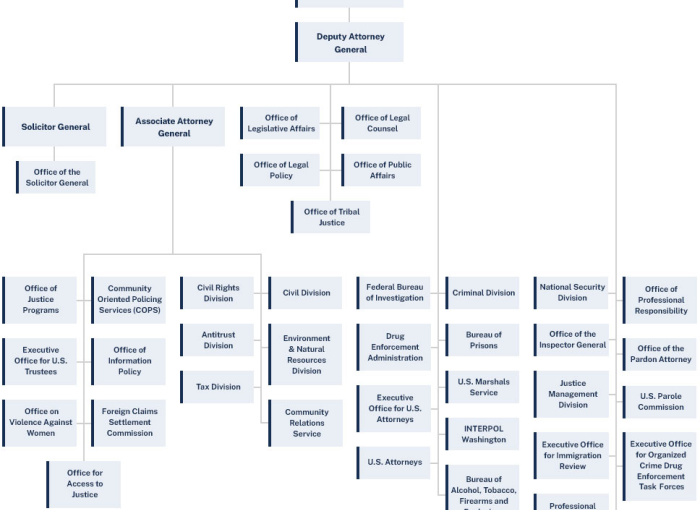 DOJ Components and Agencies
The Department of Justice consists of multiple components and agencies dedicated to upholding our mission.