Appellate Section | An Informal History
Beginning with the enactment of the National Environmental Policy Act (NEPA) in 1969, and continuing with the enactment of the Clean Air Act, Clean Water Act, Endangered Species Act, and other statutes, the nature of the Appellate Section's work begins to change in major ways.  Once a rather sleepy land practice, the Section suddenly finds itself on the cutting edge of the new field of environmental law.  Appellate Section attorneys struggle to keep up with rapid developments in the caselaw.  In this era, hard copies of all filed briefs and memoranda to the Solicitor General are circulated to each Section attorney.  In addition, the Lands Division Journal contains summaries of all briefs filed by the Section as well as decisions obtained by the Section.  Robert Klarquist begins keeping a digest of all decided cases in notebooks arranged by subject, and Section attorneys often start their research on a case by stopping by Bob's office for a look at the notebooks and a helpful chat.  Another vital resource is Jack Gelin's collection of all briefs filed by Section members.
Ed Clark becomes Section Chief in 1969, and Ray Zagone is the single Assistant Section Chief through much of the period.  Attorneys from this period recall regular morning coffee get-togethers in Ray's office to discuss cases, report on oral arguments, and discuss where to have lunch and what to order.  In this period, several senior members of the Section are designated as Reviewers, and take over the function of closely reviewing each brief and SG memo.
1969
First Clean Air Act Case - The Appellate Section successfully defends its first Clean Air Act case, under a pre-1970 version of the Act that requires a showing that a source was emitting malodorous pollutants in order to obtain an abatement order.  The Government introduces evidence that a rendering plant in Maryland produced a "horrible and nauseating stench."  United States v. Bishop Processing Co., 423 F.2d 469 (4th Cir. 1970).
Condemnation Procedures - After losing a condemnation case in the Sixth Circuit, Robert Lynch and Ray Zagone successfully petition the Supreme Court for certiorari.  Assistant Attorney General Shiro Kashiwa argues the case, becoming the first Japanese American and the first member of the Hawaii bar to represent the United States before the Supreme Court.  The Court rules for the Government, restricting the issues on which landowners can obtain jury trials, in United States v. Reynolds, 397 U.S. 14 (1970).
1970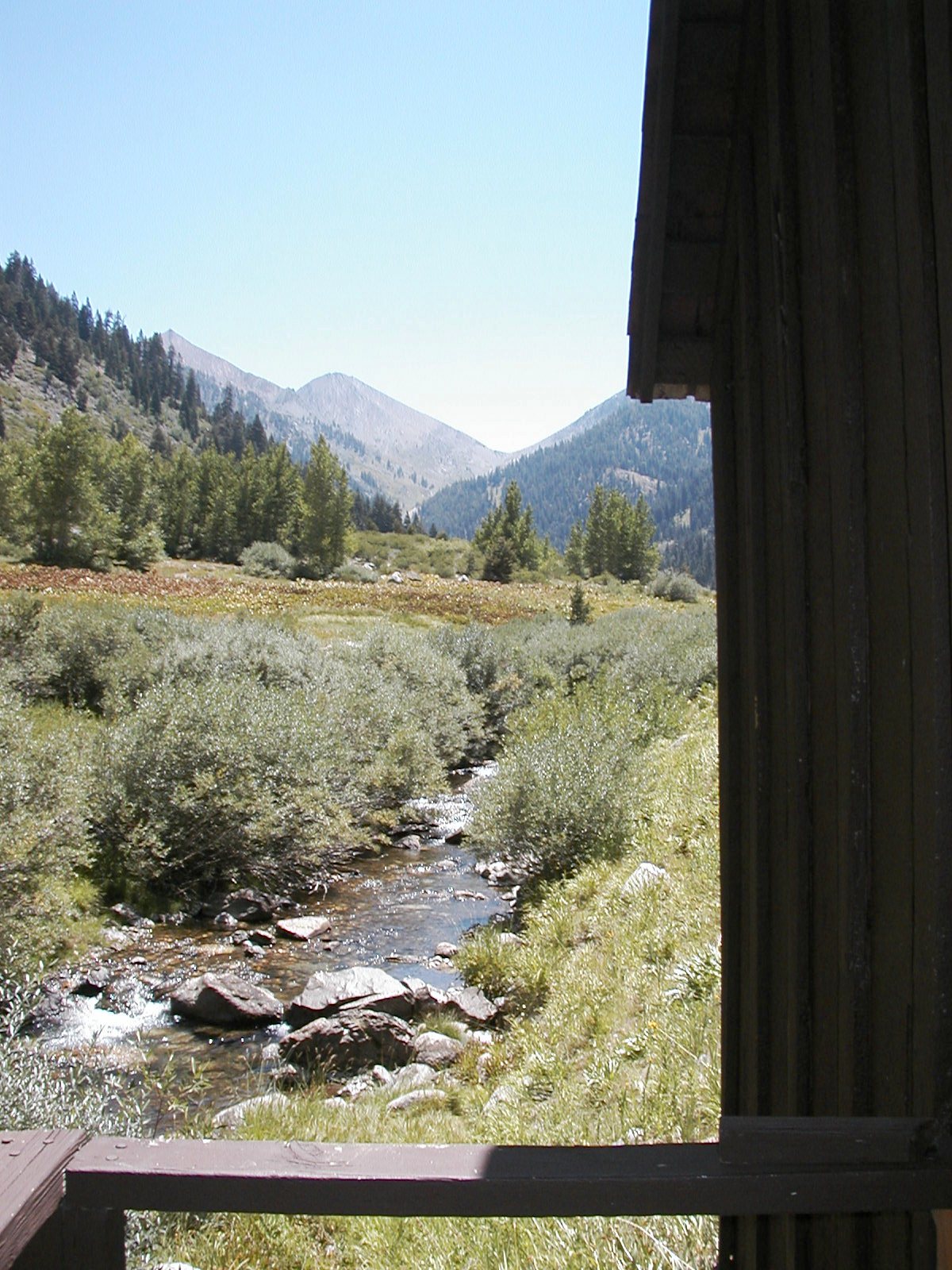 An Important Standing Precedent - The Section obtains a reversal of a preliminary injunction against building of a highway to access a proposed Walt Disney resort in the Mineral King area of Sequoia National Forest.  Sierra Club v. Hickel, 433 F.2d 24 (9th Cir. 1970).  Jacques Gelin writes the appellate brief, but is told he is "too young" to do the argument; the case is argued in the Ninth Circuit by Deputy Assistant Attorney General Walter Kiechel.  The Supreme Court affirms in an important decision on standing to sue in environmental cases.  Sierra Club v. Morton, 405 U.S. 727 (1972).
1971
A Flurry of NEPA Cases -  The Appellate Section participates in many of the first appellate cases involving NEPA, including such precedent-setting cases as Committee for Nuclear Responsibility, Inc. v. Seaborg, 463 F.2d 783 (D.C. Cir. 1971) (Tom McKevett and Ed Clark); Calvert Cliffs' Coordinating Committee, Inc. v. U. S. Atomic Energy Commission, 449 F.2d 1109 (D.C. Cir. 1971) (Ed Clark);  West Virginia Highlands Conservancy v. Island Creek Coal Co., 441 F.2d 232 (4th Cir. 1971) (Eva Datz); and Ely v. Velde, 451 F.2d 1130 (4th Cir. 1971) (Ed Clark and John Helm).
The Amchitka Island Nuclear Test – The Section handles its first major case involving the tension between national security needs and compliance with the environmental laws when the Nixon Administration schedules an underground nuclear explosion on the Alaskan Island of Amchitka.  Ed Clark argues three appeals in the course of two weeks, ultimately convincing the D.C. Circuit to permit the test to go forward despite its expressed concerns over whether there had been adequate compliance with NEPA.  Committee for Nuclear Responsibility, Inc. v. Seaborg, 463 F. 2d 796, 463 F. 2d 783, 463 F. 2d 788 (D.C. Cir. 1971).  Seeking to allay concerns over environmental impacts of the test, Secretary of Defense Schlesinger travels with his family to Amchitka.  Ultimately, the Supreme Court denies a stay, after a rare Saturday morning argument, and over a strong dissent from Justice Douglas, and the test is conducted.  Committee for Nuclear Responsibility, Inc. v. Schlesinger, 404 U.S. 917 (1971). 
1973
The Section's First Criminal Matter - In 1970, AAG Shiro Kashiwa had created a new Pollution Control Section in the Division, and assigned it responsibility for both civil and criminal trial court litigation of suits by the United States to abate air, water, and other types of pollution. The first criminal enforcement case to come to the Appellate Section from this new section was United States v. Pennsylvania Indus. Chemical Corp., 411 U.S. 655 (1973), involving dumping into the Monongahela River.  Ray Zagone helps convince the Supreme Court that the government can prosecute a polluter under the Refuse Act o 1900 in the absence of the promulgation of a formal regulatory-permit program by the Secretary of the Army.
An Indian Law Expert - Ed Shawaker joins the Section and soon begins to take on some of the Section's most difficult Indian law issues, including the status of Eastern tribes (see Joint Tribal Council of the Passamaquoddy Tribe v. Morton, 528 F.2d 370 (1st Cir. 1975)); and reservation boundary issues (see Omaha Indian Tribe v. Wilson, 575 F.2d 620 (8th Cir. 1978), rev'd sub nom. Wilson v. Omaha Indian Tribe, 442 U.S. 653 (1979)).  Over the years, Ed participates in many of the important Supreme Court decisions involving Indian law, including Ramah Navajo School Bd., Inc. v. Bureau of Revenue of New Mexico, 458 U.S. 832 (1982) (finding that state taxes on reservation activities were preempted); Iowa Mut. Ins. Co. v. LaPlante, 480 U.S. 9 (1987) (requiring exhaustion of tribal court remedies); and Duro v. Reina, 495 U.S. 676 (1990) (tribes can only impose criminal sanctions on members), among many others. 
Protecting Indian Reservations - Carl Strass and Glen Goodsell draft an amicus brief that helps convince the Supreme Court to reverse a state court ruling holding that an 1892 statute opening an Indian Reservation to settlement and allotment terminated tribal hunting and fishing rights.  The Supreme Court makes clear in an important precedent that a court should not find that reservations have been terminated unless the intent of Congress to terminate has been clearly expressed.  Mattz v. Arnett, 412 U.S. 481 (1973).  
1974
An Important Water Pollution Control Victory - The Section helps win a vital point under the Federal Water Pollution Control Act Amendments of 1972, when the Sixth Circuit holds that the Act applies to discharges of pollution into non-navigable tributaries that flow into navigable waterways, and that the Act so construed is constitutional.  United States v. Ashland Oil & Transp. Co., 504 F.2d 1317 (6th Cir. 1974). 
The Reserve Mining Case - Appellate Section attorney Edmund Clark represents the United States in the Reserve Mining case.   The case, in which the United States and the State of Minnesota attempted to abate the pollution of Lake Superior by Reserve Mining's discharge of taconite tailings, results in three major Eighth Circuit decisions regarding standards for injunctive relief in environmental cases and other important issues.  See Reserve Min. Co. v. Lord , 529 F.2d 181, 182 (8th Cir. 1976) (summarizing case history).
Kathryn Oberly - Kay Oberly joins the Section and is quickly recognized for her outstanding work in a number of important areas, including Indian fishing rights, wildlife protection, and the navigational servitude.  While still in the Appellate Section, she is permitted by the Solicitor General to argue an important navigational servitude case in the Supreme Court – Kaiser Aetna, Inc. v. United States, 444 U.S. 164 (1979).  After leaving the Appellate Section for the Office of Solicitor General, she continues to be of great assistance to the Appellate Section on important Supreme Court matters.  She subsequently becomes a judge on the District of Columbia Court of Appeals, and is chosen to swear in Secretary of State Hillary Clinton.
1975
The Supreme Court Allows Adjudication of Federal and Indian Water Rights in State Court Proceedings – During the early 1970's, considerable litigation focuses on whether state courts have jurisdiction to adjudicate federal and tribal reserved water rights.  In a landmark case arising litigated for the Appellate Section by Ed Clark, the Supreme Court ultimately decides that a 1952 statute known as the McCarren Amendment subjects federal and tribal water rights to state court jurisdiction, at least where the state is performing a general adjudication of all rights on a stream system.  Colorado River Water Conservation Dist. v. United States, 424 U.S. 800 (1976).
Updated May 13, 2015