Wildlife and Marine Resources Section
Photo by USFWS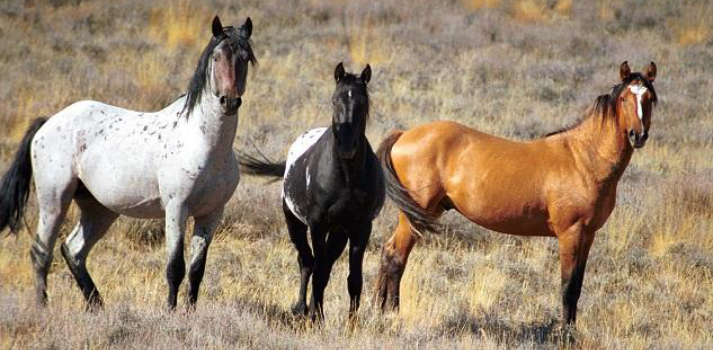 Photo by BLM
Photo by USFWS
Photo by NOAA
Photo by USGS
The Wildlife and Marine Resources Section is responsible primarily for defensive litigation that arises under the federal wildlife and marine species conservation laws. This includes litigation in U.S. district courts nationwide over which species should be listed as threatened or endangered under the Endangered Species Act, cases challenging the way in which protected wildlife are considered during planning for federal infrastructure and resource projects, and litigation over regulations governing commercial and recreational fishing in federal waters off the nation's coasts. Many different species and types of wildlife are at issue in the Section's cases, including the gray wolf, grizzly bears, the polar bear, sea turtles, salmon, and wild horses.
The Section's caseload involves not only the protection of wildlife and marine resources, but also many important federal agency missions, such as the operation of federal dams and reservoirs, development of offshore wind energy projects, management of federal forests and other public lands, and the national defense. Stakeholders in this active and varied docket often include local and State governments, federally recognized Indian Tribes, industry, farmers, and fishermen.
In addition to its defensive caseload, the Section also has responsibility for civil litigation enforcing the humane treatment of captive animals under the Animal Welfare Act and seeking civil forfeitures of animals used in violation of the Animal Fighting Venture Prohibition Act.
Defend regulations and other decisions by the executive branch agencies charged by Congress with implementing and enforcing the federal laws governing the protection and stewardship of the nation's wildlife and marine resources.
Defend projects and actions by federal agencies carrying out their missions that interact with federally protected wildlife.
Defend management of sustainable ocean fisheries in U.S. jurisdictional waters, including rebuilding of overfished fisheries.
Enforce the Animal Welfare Act and related statutes through actions seeking injunctive relief and, in cases involving animal fighting operations, forfeiture of the animal victims.