Appellate Section | An Informal History
A number of factors lead to a large number of important Supreme Court decisions in Appellate Section cases.  For one, the Justices, particularly Justice White, take a strong interest in the development of natural resources and environmental law, and grant certiorari relatively often.  For another, many of the statutes are new, and need judicial explication. 
At the same time, work-life in the Appellate Section begins a period of rapid change.  Desktop computers make their appearance in the 1980s, and attorneys (some reluctantly) shift from writing briefs in longhand on yellow pads to word processing their own briefs.  Secretaries, who formerly spent most of their time typing and deciphering attorney handwriting, take on other tasks, and some become paralegals.  The ratio of support staff to attorneys decreases.  Offices are still crowded, with two or three attorneys Offices are still crowded, with two or three attorneys per office common.  Since much business is transacted by phone, finding a quiet place for research or writing can be a challenge, and many attorneys repair to the 5th Floor library for this purpose.  There is more money available for training, and many Appellate attorneys attend enforcement conferences to learn about environmental enforcement under the new pollution statutes.
Peter Steenland is Section Chief through much of this period.  He is renowned for his impressive oral advocacy skills, as well as for his encyclopedic knowledge of all things related to aviation, including airline schedules.  Ray Zagone retires in 1984 and is replaced as Assistant Section Chief by Anne Almy, who becomes the Section's chief liaison with the Solicitor General's Office during this period of frequent Supreme Court litigation.  In late 1984, a second Assistant Chief slot is created, and is filled by Ed Shawaker.
1975
Reserved Water Rights and the Desert Pupfish - Bob Klarquist and Jacques Gelin team up with the Solicitor General's office to obtain an important Supreme Court decision holding that the doctrine of impliedly reserved water rights can be used to protect some of the few remaining Desert Pupfish living in pools threatened by a rancher's groundwater pumping.  Cappaert v. United States, 426 U.S. 128 (1976).
Establishing the "Expansive" Nature of the Property Clause - After a three-judge district court finds that the Wild Free Roaming Horse and Burro Act is unconstitutional, Dirk Snel and Ed Clark work with Deputy Solicitor General Ray Randolph to obtain a reversal, and in the process establish a precedent for the broad power of the Federal Government under the Property Clause to take whatever steps are necessary to protect federal lands.  Kleppe v. New Mexico, 426 U.S. 529 (1976).
1976
Limiting Industry Challenges Under the Clean Air Act - In  a case briefed by Kay Oberly and Ed Clark, and argued by AAG Peter Taft, the Supreme Court establishes important limits on challenging state implementation plans under the Clean Air Act, particularly those based on economic and technological feasibility. Union Elec. Co. v. E.P.A., 427 U.S. 246 (1976).
First Major Clean Water Act Decision - Kay Oberly again plays a major role in this important case construing the Federal Water Pollution Control Act Amendments of 1972, briefing the case in both the Court of Appeals and the Supreme Court.  The Supreme Court establishes important principles regarding review under the Act and the substance of its provisions, including that variances for individual plants unable to comply with new-source standards are not authorized.  E. I. du Pont de Nemours & Co. v. Train, 430 U.S. 112 (1977).
1977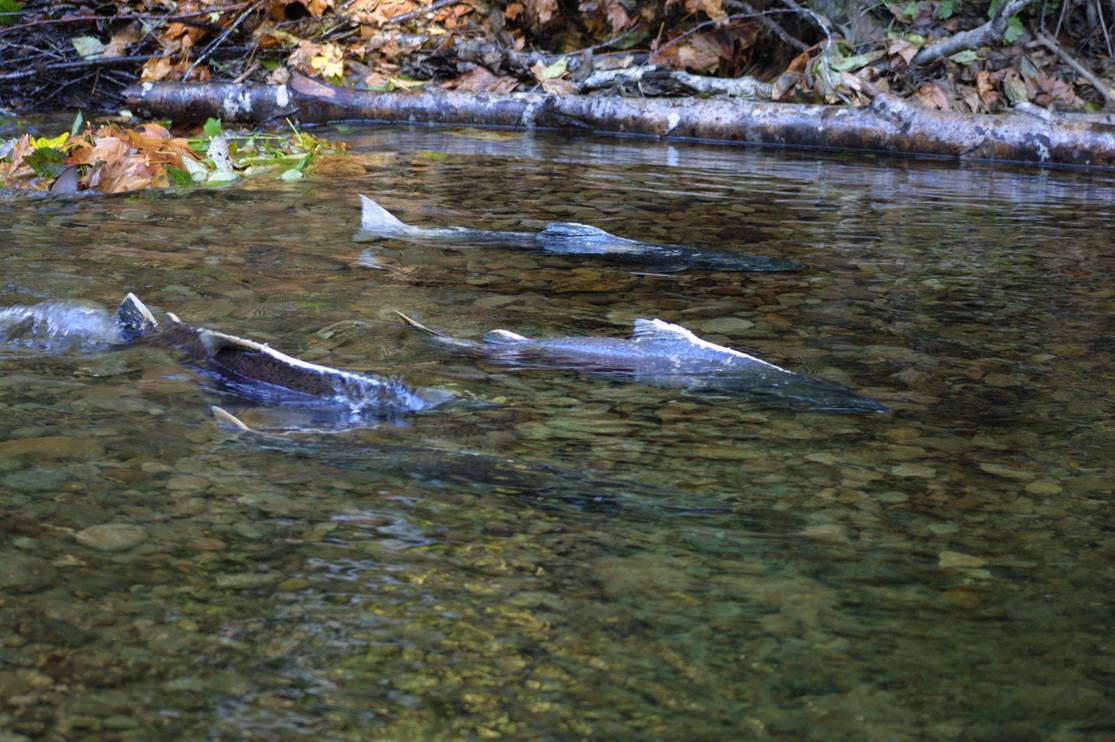 Defending Indian Treaty Rights to Fish 
- Beginning in 1974, Judge Boldt of the Western District of Washington issues a series of decisions defining the scope of Indian treaty rights to salmon runs in the Pacific Northwest, and forbidding State interference with treaty fishing rights.  This results in a series of Ninth Circuit decisions, handled initially by Kay Oberly of the Appellate Section, and an important Supreme Court decision upholding in large part Judge Boldt's determinations in favor of robust Indian fishing rights. 
Washington v. Washington State Commercial Passenger Fishing Vessel Ass'n
, 443 U.S. 658 (1979).  The same case continues to generate appeals for over two decades, with various iterations and spin-offs being handled by Donald Hornstein, Tom Pacheco, Jacques Gelin, Maria Iizuka, Anne Almy, Angus Crane, David Shilton, Ann Peterson, Evelyn Ying, and others. 
1979
Supreme Court Upholds Civil Penalties for Oil Spills - In a case briefed and argued by Michael McCord, the 10th Circuit vacates a penalty assessed under the Federal Water Pollution Control Act for oil discharges, finding that the penalty is "criminal" in nature.  Michael and Jacques Gelin assist in the Supreme Court briefing, and that Court reverses, finding that civil penalties under the Act do not trigger the Constitutional protections afforded criminal defendants.  United States v. Ward, 448 U.S. 242 (1980).  The case is ably argued by Assistant Solicitor General Edwin Kneedler, who goes on to argue many cases for the Lands Division, as well as provide valuable advice in the course of authorizing literally hundreds of appeals.
Redevelopment of Pennsylvania Avenue - The Section helps to improve the environment around its own offices by representing the Pennsylvania Avenue Development Corporation in both condemnation appeals such as Pennsylvania Ave. Development Corp. v. One Parcel of Land in District of Columbia, 670 F.2d 289 (D.C. Cir. 1981) (handled by Ed Shawaker and Don Mileur), and appeals relating to historic preservation issues, such as Don't Tear It Down, Inc. v. Pennsylvania Ave. Development Corp., 642 F.2d 527 (D.C. Cir. 1980) (handled by Carl Strass).  By the end of the 1980s, the previously run-down area north of Pennsylvania Ave. is almost completely transformed by new and renovated buildings.
1980
Defending the Constitutionality of the Surface Mining Act
- After Congress enacted the Surface Mining Control and Reclamation Act of 1977, coal producers brought challenges to its constitutionality, and convinced district courts in Virginia and Indiana that the Act violated the Commerce Clause and the Tenth Amendment.  Michael McCord of the Appellate Section leads the effort to bring direct appeals to the Supreme Court, which reverses both lower court judgments and upholds the Act's constitutionality against all attacks. 
Hodel v. Virginia Surface Mining & Reclamation Assn., Inc
., 452 U.S. 264 (1981);
Hodel v. Indiana
, 452 U.S. 314 (1981).
Criminal Enforcement of Wildlife Statutes - The Appellate Section enters a new area of criminal law when the Wildlife Section, formed in 1979, starts bringing prosecutions under wildlife statutes, particularly the Endangered Species Act of 1973 and the Lacey Act.  The Appellate Section's first criminal wildlife appeal was in the case of a major reptile smuggler named Henry Molt.  The Third Circuit, in a case handled by David Shilton, upheld his conviction, and in the process ruled that the Lacy Act is not unconstitutionally vague.  United States v. Molt, 631 F.2d 258 (3d Cir. 1980).  Jim Kilbourne obtains more good precedent under the Lacy Act when the Sixth Circuit affirms the conviction of a purchaser of illegally-obtained fox pelts.  United States v. Bryant, 716 F.2d 1091 (6th Cir. 1983).
The Section's First Fisheries Conservation Act Appeal - The Magnuson-Stevens Fisheries Conservation Management Act, passed in 1976, begins to give rise to litigation, particularly over the propriety of fishery management plans.  An early example is Washington Trollers Ass'n v. Kreps, 645 F.2d 684(9th Cir. 1981), handled by Anne Almy.  Like many Ninth Circuit decisions over the next 25 years, this decision set a high bar for showing that the agency had complied with the Act.
1981
Defending Naval Training Exercises - After the First Circuit enjoins the Navy's discharge of munitions during training into the waters surrounding the island of Vieques, as a violation of the Clean Water Act, Anne Almy helps convince the Supreme Court to grant certiorari and eventually hold that a violation does not require an injunction against training where other less drastic remedies are available.  Weinberger v. Romero-Barcelo, 456 U.S. 305 (1982).  This becomes a frequently cited precedent, particularly in litigation involving armed forces training.
An Important Quiet Title Act Precedent - After a district court vests title to the bed of the Little Missouri River in the State of North Dakota, the Section appeals.  Ed Shawaker writes the brief and Assistant Attorney General Carol Dinkins presents oral argument to the Eight Circuit.  The Court of Appeals affirms, however, holding that the statute of limitations of the Quiet Title Act does not apply to the State.  The Supreme Court grants our petition for certiorari, and in 1983 issues an important and oft-cited decision holding that the Quiet Title Act is the exclusive means for challenging the title of the United States for real property.  Block v. North Dakota, 461 U.S. 273 (1983).
1982
Outer Continental Shelf Litigation - As the Reagan Administration begins a major push to expand oil and gas exploration and production on the outer continental shelf (OCS), the Section faces an increasing number of extremely fast-paced challenges to OCS lease sales.  In preparation for a possible injunction against a sale of leases offshore of California, Pete Steenland and Cathy Barbour travel to Los Angeles with a Lexitron, one of the first generation of electronic word processors.  After the district court enjoins the sale and orders return of the bids, they are able to rapidly put together stay papers and file them with three Circuit Judges in different locations, successfully obtaining a stay.  When the court of appeals later rules on the merits that the lease sale failed to comply with the Coastal Zone Management Act, Pete Steenland and Anne Almy are able to get the Supreme Court to grant certiorari and reverse.  Secretary of the Interior v. California , 464 U.S. 312 (1984).  
Enforcing the Clean Air Act - Maria Iizuka successfully handles a series of appellate court matters in the Third Circuit involving the State of Pennsylvania's ultimately unsuccessful attempt to circumvent the strict requirements of the Clean Air Act.  See Delaware Valley Citizens' Council for Clean Air v. Com. of Pa., 678 F.2d 470 (3d Cir. 1982).
Largest Honors Program Class Ever – Many of the Section's new attorneys in this period are hired through the Department's Honors Program.  While in most years the Section adds one or two attorneys through this program, in 1982 the Section is able to hire four: Ellen Durkee, J. Carol Williams, Blake Watson, and Janelle Morris.
Condemnation Appeals – While not as dominant a part of the Section docket as in the 50s and 60s, condemnation appeals are still common in this era.  Claire McGuire, who had done trial work in the Land Acquisition Section, is known for her expertise in this area, as is Jack Gelin, who wrote a treatise on federal condemnation practice that is much used in the Section.  Some of Claire's cases in this era include U.S. v. 156.81 Acres of Land in Marin County, State of Cal., 671 F.2d 336 (9th Cir. 1982) (Golden Gate National Recreation Area); U.S. v. 47.14 Acres of Land in Polk County, State of Iowa, 674 F.2d 722 (8th Cir. 1982) (Saylorville Lake project); and U.S. v. 177.51 Acres of Land in Towns of Eastham, Truro, and Wellfleet, Barnstable County, Com. of Mass., 716 F.2d 78 (1st Cir. 1983) (Cape Cod National Seashore).
1983
Chevron v. NRDC - Anne Almy works with the Environmental Defense Section and the Solicitor General's Office to obtain reversal of a D.C. Circuit decision striking down an EPA Clean Air Act regulation.  The resulting decision, setting out the rules regarding deference to administrative interpretations of statutes, becomes one of the most cited Administrative Law precedents of the last 40 years.  Chevron U.S.A., Inc. v. Natural Resources Defense Council, Inc., 467 U.S. 837 (1984).
The Supreme Court Permits Some Indian Trust Claims - In a long-running case filed by the Quinault Tribe in Washington, the Supreme Court renders two major decisions spelling out when Tribes can sue the United States for breach of fiduciary duties.  United States v. Mitchell, 445 U.S. 535 (1980) (Mitchell I); United States v. Mitchell, 463 U.S. 206 (1983) (Mitchell II).  Appellate Section attorney Tom Pacheco does much of the appellate work on these cases, and Mitchell II is argued in the Supreme Court by Assistant Solicitor General Joshua Schwartz, who had worked in the Appellate Section (including on Mitchell I) before moving to the SG's Office.  The Mitchell cases permit Tribes to bring breach of trust cases, but only where statutes and/or regulations clearly give the Federal Government full responsibility to manage Indian resources and land for the Indians' benefit. 
The Village of Gambell Cases - An oil and gas lease sale in Norton Sound off the west coast of Alaska sparks a lawsuit by two Native Villages that results in three Ninth Circuit opinions dealing with aboriginal rights to offshore areas and the application of environmental laws to offshore lease sales, and one Supreme Court opinion which firmly rejects a Ninth Circuit rule that injunctive relief is required whenever a violation of an environmental statute is found.  Amoco Production Co. v. Village of Gambell, 480 U.S. 531  (1987).  Justice White's oft-cited Supreme Court opinion is drafted by his law clerk, Mary Gay Sprague, who joins the Appellate Section 21 years later in 2008. David Shilton, who handles the Ninth Circuit appeals, continues to deal with questions raised by these cases regarding aboriginal rights to offshore areas for the next two decades. 
Superfund and RCRA - The Section begins to litigate important questions under the new Comprehensive Environmental Response, Compensation, and Liability Act (CERCLA), also known as Superfund.  Important early victories expanding the scope of liability for cleanups are achieved by Nancy Firestone and Don Hornstein in State of New York v. Shore Realty Corp., 759 F.2d 1032 (2d Cir. 1985) (strict liability); David Shilton in United States v. Northeastern Pharmaceutical & Chemical Co., Inc., 810 F.2d 726 (8th Cir. 1986) (recovery of costs for pre-enactment disposal); and Sarah Robinson in United States v. Aceto Agr. Chemicals Corp., 872 F.2d 1373 (8th Cir. 1989) (liability attaches to manufacturers that retained ownership of hazardous substances where disposal of waste occurred as part of process that benefitted manufacturers).  Other important victories are Other important victories are obtained in the effort to prevent interference with cleanup actions until they are completed; by Kathy Dewey in Lone Pine Steering Committee v. U.S. E.P.A., 777 F.2d 882 (3d Cir. 1985); and Sarah Robinson in Solid State Circuits, Inc. v. U.S.E.P.A., 812 F.2d 383 (8th Cir. 1987).  The Environmental Protection Agency finds that the Resource Conservation Recovery Act is another valuable tool for cleaning up landfills, and Wendy Jacobs wins an important Fourth Circuit case affirming EPA's broad interpretation of that statute.  See United States v. Waste Industries, Inc., 734 F.2d 159 (4th Cir. 1984).
1984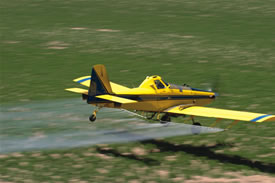 Upholding Constitutionality of Federal Insecticide Act - John Bryson assists the Solicitor General's Office in overturning a lower court holding that provisions of the Federal Insecticide, Fungicide and Rodenticide Act (FIFRA) requiring disclosure of data regarding ingredients are an unconstitutional taking of private property.  The Court makes clear that injunctive relief is not available in takings cases where a remedy for compensation is provided, and also makes clear that data disclosure required by the statute is a proper "public use" even if it may benefit other private entities.  Ruckelshaus v. Monsanto Co., 467 U.S. 986 (1984).
Indian Land Consolidation - Blake Watson defends Congress' attempt to solve the intractable problem of fractionated interests in Indian lands by providing that very small undivided interests can go to the appropriate Tribe.  However, in a 9-0 opinion, the Supreme Court finds the Indian Land Consolidation Act to be an unconstitutional taking without compensation. Hodel v. Irving, 481 U.S. 704 (1987).  Fortunately, Blake is equipped with an excellent sense of humor, which enables him to withstand subsequent ribbing.  Congress makes a second attempt to solve this problem, and the defense of the new provision is turned over to Andrew Mergen when Blake leaves the Section to teach at University of Dayton Law School.  In Babbitt v. Youpee, 519 U.S. 234 (1997), the Supreme Court finds that Congress' second effort is also an unconstitutional taking, but by an 8-1 margin, which is considered progress.
Protecting Indian Reservations - Jim Kilbourne, who had joined the Section in 1979, works on a Federal Energy Regulatory Commission case that results in an important Supreme Court precedent affirming the right of the Secretary of the Interior to condition FERC licenses to protect Indian reservations.  Escondido Mut. Water Co. v. La Jolla, Rincon, San Pasqual, Pauma, and Pala Bands of Mission Indians, 466 U.S. 765 (1984).
The "Husk-Kit" Litigation - Soon after Billy Lazarus joins the Section, he is asked to assist Section attorney Kathy Dewey with the "hush-kit litigation" involving airlines trying to evade the requirement to install devices to reduce jet noise (much aviation litigation ended up in the Appellate Section due to Pete Steenland's well-known interest and unparalleled knowledge of the area).  Billy and Kathy spend many a late night defending against the airlines' emergency motions for injunctions pending appeal, and Billy remembers bicycling home on Christmas Eve after responding to one such motion and hearing church bells ring out at midnight.  Billy goes on to become well-known for his expertise in takings, oil and gas, and other matters, and for always having a collection of inexplicably odd items in his office.
1985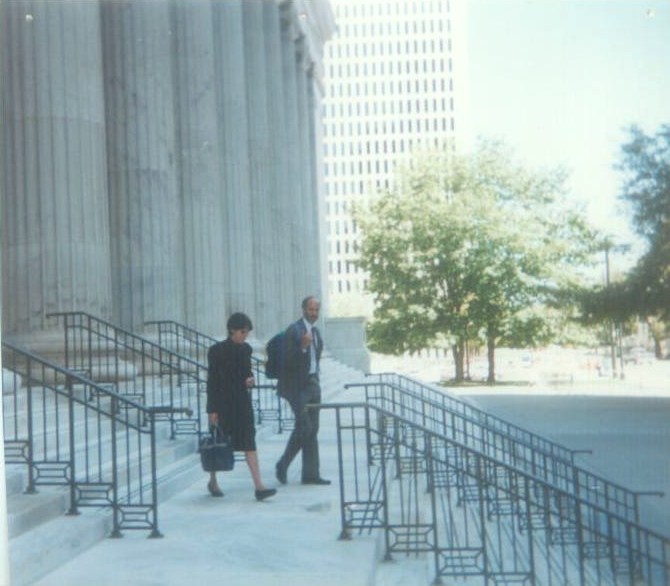 A Major Wetlands Victory - In her first assigned case as a new Appellate Section attorney, Ellen Durkee argues that wetlands adjacent to navigable waterways are subject to the protection of the Clean Water Act, even if not frequently flooded. The Sixth Circuit disagrees, but Ellen and Anne Almy team up with the SG's office to get the Supreme Court to issue an important decision on the Act's coverage of adjacent wetlands.  United States v. Riverside Bayview Homes, 474 U.S. 121 (1985). Ellen goes on to work on a host of major Clean Water Act cases in the courts of appeals and the Supreme Court.
1986
Protecting Eagles on Indian Reservations - After extensive appellate litigation in the Eighth Circuit, including an en banc argument, Jim Kilbourne is able to get the Supreme Court to grant certiorari, and eventually hold that the United States can prosecute a tribal member under the Endangered Species Act and Bald Eagle Protection Act for shooting eagles on the Reservation.  United States v. Dion, 476 U.S. 734 (1986).
The First Amendment and Land Management - Jacques Gelin and Bob Klarquist handle the appeal from a district court order enjoining timber harvesting and road construction in a California National Forest as violating the rights of Native Americans under the Free Exercise Clause of the First Amendment.  While the Ninth Circuit affirms, the Supreme Court reverses the injunction in an important opinion on federal land management in areas considered as sacred sites by Native Americans.  Lyng v. Northwest Indian Cemetery Protective Ass'n, 485 U.S. 439 (1988).
1987
Protecting Indian Resources from State Taxes – Laura Frossard obtains a significant ruling from the Ninth Circuit, holding that Montana's severance and gross proceeds taxes on coal belonging to the Crow Tribe were preempted by federal law and policy.  Crow Tribe of Indians v. State of Mont., 819 F.2d 895 (9th Cir. 1987).  The decision is affirmed without opinion by the Supreme Court.
Protecting Reservation Land and Water – Sarah Robinson obtains a valuable precedent in Metropolitan Water Dist. of Southern California v. United States, 830 F.2d 139 (9th Cir. 1987), holding that suit could not be brought to challenge the Secretary of the Interior's resurvey of an Indian Reservation, done in order to quantify the Tribe's water rights, because the claim was in essence one to quiet title, and the Quiet Title Act does not waive immunity to claims affecting tribal lands.
Updated May 13, 2015