The Beginning
The Wildlife and Marine Resources Section began as the Wildlife Section in 1979. The driving purpose for creation of the Section was to improve enforcement of wildlife laws and to carry out the Department of Justice's consolidation of its jurisdiction over wildlife laws. As directed by President Carter in 1979, the Wildlife Section was to
Seek stiff penalties for persons who engage in illegal wildlife or plant trade including jail sentences for principal violators; and establish a Wildlife Section in the Land and Natural Resources Division which will be staffed principally by attorneys who will be trained to be wildlife law enforcement specialists with responsibilities similar to those of the Justice Department's white-collar crime "economic crime enforcement specialists."

Source: August 2, 1979 Presidential Memorandum to the Attorney General.
This new program would target illegal wildlife trade and coordinate the necessary legal support for increased federal wildlife law enforcement. In addition, the new Wildlife Section would handle all civil district court matters arising under the wildlife laws, so as to
"consolidate expertise within the Division for handling most non-enforcement wildlife and plant litigation."

Source: August 24, 1979 Memorandum from Assistant Attorney General James W. Moorman to Assistant Attorney General for Administration, Kevin D. Rooney.
In 1981, the Lands and Natural Resources Division merged the Wildlife Section with the Marine Resources Section, which had previously focused on Outer Continental Shelf matters. The new Section was vested with the lead role for enforcement of federal wildlife and fisheries conservation statutes, and for handling myriad defensive cases brought under those statutes.
Criminal Enforcement of Wildlife and Fisheries Laws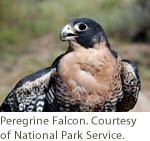 In the early days of the Wildlife and Marine Resources Section, criminal enforcement of federal wildlife and fisheries laws was a significant part of the work of the Section. Working with the U.S. Fish and Wildlife Service Law Enforcement's Branch of Special Operations, Wildlife Section prosecutors carried out several major undercover operations.
Operation Falcon - resulted in charges against more than 40 individuals for the illegal capture of and traffic in falcons and other birds of prey, which were in high demand in Saudi Arabia and elsewhere.
 Operation Trophy Kill - involved illegal hunts in Yellowstone National Park and in Mexico which were uncovered when the hunters brought their trophies for taxidermy.
Numerous other criminal prosecutions were pursued in these years, many of them directed at stopping the smuggling and illegal trafficking in foreign species or illegal big game hunting in the U.S.
Fishery Enforcement Actions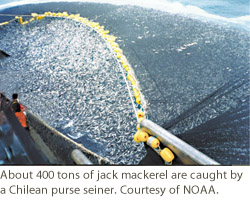 Other affirmative work in the early years of the Section included fishery enforcement actions. The Section was responsible for the first enforcement cases during implementation of a new era in federal marine fishery management. With the assertion of primary federal authority out to 200 miles, enforcement focused on foreign fishing vessel encroachment into U.S. waters.
A significant enforcement tool was the seizure and forfeiture of foreign vessels. The right of the U.S. to take such action involved significant issues of international law, and the Section's establishment of that right was critical to development of U.S. control over fishing in U.S. waters. Other critical marine resources issues at this time concerned implementation of international whaling restrictions and the requirements of the Marine Mammal Protection Act (MMPA). Read more on the MMPAand on conservation of fishery resources
Protection of Endangered Species
Late 1980's and through the 1990's. The civil defensive work of the Section grew exponentially and began to focus on the Endangered Species Act of 1973 ("ESA"). Critical issues regarding the scope and implementation of this new species protection legislation were the focus of many lawsuits. Many cases dealt with whether certain individuals or groups could even bring a "citizen suit" case to challenge a federal agency's species protection measures. Some of these cases were resolved only in the U.S. Supreme Court. Read more about the ESA in the Supreme Court.
The growth in ESA defensive cases was reflective of the increasing number of species added to the list of threatened or endangered species. When the precursor to the ESA was passed in 1966 (The Endangered Species Preservation Act) there were 77 species protected under the Act. By 1973, there were 312 listed species. As of October 2014 there were 1,557 domestic and 628 foreign species listed as either endangered or threatened, with the vast majority listed as endangered.
As civil defensive cases dominated the Section's workload, the character of the cases changed. New trends in litigation developed, and the focus moved somewhat from the interpretation of particular statutes to their implementation. The requirements of Section 7 of the ESA for a particular species and a particular project became the subject of many cases. The Section's docket revealed the growing conflict across the country between species protection and resource development. The majority of species become protected due to loss of habitat and for many species, resource development has been a major cause of habitat loss. Thus, the Section's ESA Section 7 docket grew to include cases such as those discussed on the home page as well as:
Commercial fishing and bycatch of protected sea turtles
Oil and gas leasing and impacts on various terrestrial species
Military training activities on military bases occupied by listed species
EPA's registration of pesticides and impacts on species across entire regions
Highway development fragmenting species habitat for various wide ranging species
Late 1990's to present. Plaintiffs bringing much of the Section's defensive litigation challenged decisions that implicated regional or nationwide programs. Focusing on agency planning documents, plaintiffs challenged ESA compliance at programmatic levels and obtained in some cases programmatic relief. In addition, during this time, several new environmental organizations began to challenge the U.S. Fish and Wildlife Service's management of its listing and critical habitat programs under Section 4 of the ESA, which had not previously been the subject of much litigation. In this and other ways, the nature of the Section's work has and will continue to change, based on changes in agency decision-making and how the litigation challenges are concentrated. For specifics on some of the Section's major ESA litigation, read here.
Because the Section's civil docket had become so dominant, in 2004 ENRD's leadership decided to transfer the criminal enforcement group within the Section to be merged within the Environmental Crimes Section. For more on wildlife and fisheries law criminal enforcement, visit the Environmental Crimes Section page.
Wildlife and Marine Resources Section's Docket Today
Today the Wildlife and Marine Resources Section has a very busy docket, with twenty-four trial attorneys handling virtually all ESA, Magnuson-Stevens Fishery Conservation and Management Act, Marine Mammal Protection Act, and other wildlife conservation litigation around the country. The Section has the majority of its cases in western, southwestern and coastal states, and works closely with:
Visit these sites to learn more about species protection and conservation programs.
Updated May 15, 2015