Department of Justice
U.S. Attorney's Office
Districts of Guam & the Northern Mariana Islands
---
OCDETF District Specific Training
          U.S. Attorney Alicia A.G. Limtiaco, Districts of Guam and the Northern Mariana Islands (NMI), announced that Organized Crime Drug Enforcement Task Force (OCDETF) trainers provided training to law enforcement partners on Guam and in Saipan, NMI.  The OCDETF training was conducted by Lela Johnson, Attorney Advisor from the OCDETF Executive Office in Washington, D.C.; Mark Sweeting, Deputy United States Marshal from Chicago, Illinois; Oscar F. Hagelsieb, Deputy Director, OCDETF Fusion Center in Fairfax, Virginia; Karen D. Beausey, Assistant U.S. Attorney's Office in Boston, Massachusetts; Jamie Harrison, Special Agent with the IRS in San Diego, California; and Joseph (Josh) Green, Deputy Chief, Criminal Enterprises Section of the U.S. Attorney's Office in San Diego, California.  The training was held at the U.S. Attorney's Office in Guam on May 4, 2016, and in Saipan on May 5, 2016.  The training was attended by approximately 60 local and federal law enforcement officers in Guam and Saipan.
          The training topics included Developing a Financial Case; OCDETF Resources; Information Sources for Financial Investigations; OCDETF Fusion Center; Exploiting Financial Evidence and Charges to Improve the Drug Case; Traditional and Alternative Money Laundering Charges; Obtaining Foreign Records; Preparing and Presenting Financial Evidence at Trial; Plea Agreements; Search and Seizure Warrants; and Case Study of a Successful Investigation. 
          The OCDETF Program was established in 1982 to mount a comprehensive attack against organized drug traffickers. Today, the OCDETF Program is the centerpiece of the United States Attorney General's drug strategy to reduce the availability of drugs by disrupting and dismantling major drug trafficking organizations and money laundering organizations and related criminal enterprises.
          OCDETF investigations involve a focused multi-agency, multi-jurisdictional task force that investigates and prosecutes the most significant drug trafficking organizations throughout the United States by leveraging the combined expertise of federal, state and local law enforcement agencies.
            An OCDETF investigation involves federal agents and local law enforcement officers of the Bureau of Alcohol, Tobacco, Firearms & Explosives (ATF), the Drug Enforcement Administration (DEA), the Federal Bureau of Investigations (FBI), the Internal Revenue Service–Criminal Investigations (IRS-CI), the U.S. Coast Guard Criminal Investigative Service (CGIS), the U.S. Department of Homeland Security Investigations (HSI), the U.S. National Oceanic Atmosphere Administration (NOAA), the U.S. Marshal's Service, the U.S. Postal Inspection Service (USPIS), the Guam Police Department (GPD), Guam Customs and Quarantine Agency (GCQA), the CNMI Department of Public Safety, the CNMI Division of Customs, and other law enforcement partners.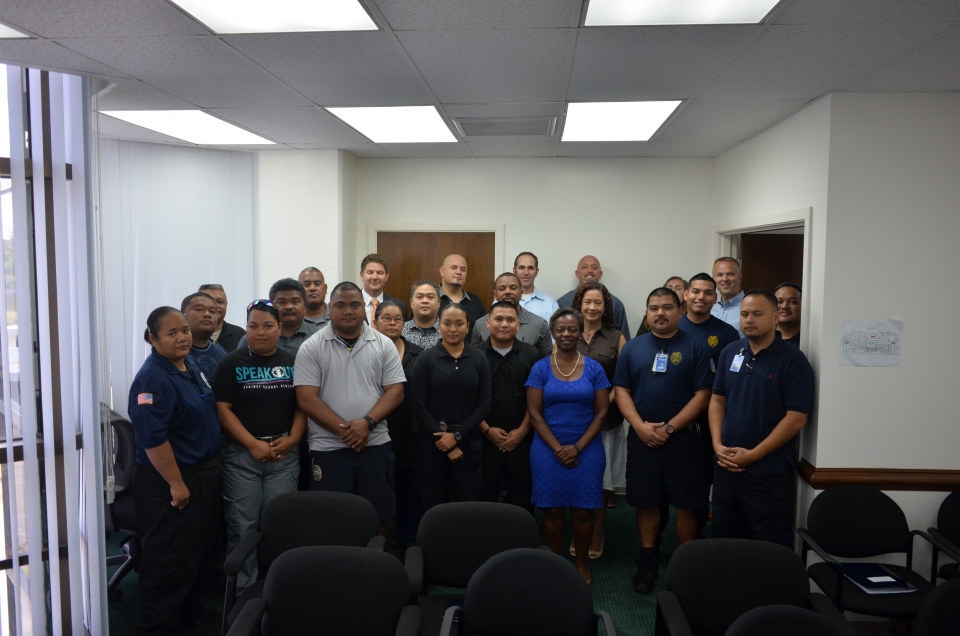 Topic(s):
Community Outreach
Project Safe Neighborhoods
Violent Crime
Updated December 13, 2016