William J. Ihlenfeld, II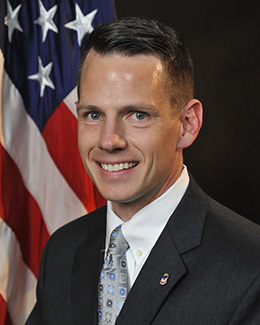 William J. Ihlenfeld, II, was sworn in as the United States Attorney for the Northern District of West Virginia in August of 2010.  Ihlenfeld is a career prosecutor, having served for thirteen years as a state prosecutor before assuming his current position. 
Since becoming U.S. Attorney, Ihlenfeld has focused his attention on the prosecution of drug traffickers, white collar criminals, and federal domestic violence offenders.  He has created a public corruption task force and hotline for West Virginia, a financial crimes working group, and a healthcare fraud task force.  He represents the Department of Justice in the federal government's inter-agency effort to reduce the availability of heroin in the United States, and on the Global Advisory Committee as the Attorney General's representative in the oversight of interjurisdictional and multidisciplinary justice information sharing. 
Ihlenfeld serves as the Vice-Chairman of the Appalachia HIDTA Executive Board, as a member of the Washington/Baltimore HIDTA Executive Board, and as a member of the Controlled Substance/Asset Forfeiture Subcommittee of the Attorney General's Advisory Committee. 
Ihlenfeld is a graduate of Ohio University and the West Virginia University College of Law and resides in Wheeling with his family.
Updated May 10, 2016