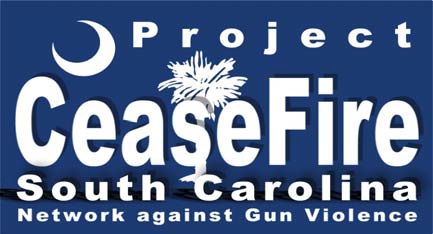 Ideas For Action To Reduce Gun Violence
Community business leaders, next to actual victims of gun crime, feel the direct results of gun crime most harshly. These can include a drop in the number of customers, fear among employees, and increased costs of security. Business leaders are also the best source of information (i.e., "Here's what we know about gun crime and violence; this has been the problem; these are the responses we need; here's where you can help; these are the people we know who can help"). When business leaders and community leaders share their experience and knowledge and broker connections to combat gun violence, they form a powerful allegiance. These two groups alone can get every other sector of a community actively involved in addressing gun violence and crime. In the final analysis, both the community and its businesses prosper because of the efforts:
Business can work with local law enforcement agencies.
Document exactly how gun crime and fear of gun crime is affecting your business so they understand its nature.
Develop a response plan detailing how to report gun crime and violence and what to expect in their response.
Explore what training may be appropriate for your staff in dealing with gun crime and determine which law enforcement agencies might be able to provide it.
Obtain materials on gun crime and violence, including brochures and lists of resources for your staff and posters for your business.
Team up to sponsor billboards, bus cards, and other forms of communication against gun violence and crime.
Coordinate with other businesses for voice and power.
Communicate your concerns, plans, and hopes for change. Bring them into the work of gun crime and violence reduction.
As a group, refuse to shine a spotlight on specific episodes of gun violence, gang violence, and other violent crimes. Instead, focus on what businesses are doing to make the community better and the economy stronger.
Collectively address the legislative bodies (city council, county legislature) in your community to make them aware of the issues of gun crime and violence, and what businesses believe should be done in response.
Create a "business watch group," just as neighborhoods have established neighborhood watch groups, which pools resources, shares information, and works to combat gun crime and violence.
Engage the community.
Donate materials and services that can help community groups make a difference in their locales. Make them aware of the efforts businesses are making.
Provide paid time off to your employees who are active volunteers in community crime prevention activities.
Educate employees about ways to reduce the risk that they or their family members face as possible victims of violence. Help them understand costs and consequences of gun violence in particular.
Adopt a school in a distressed area. Become mentors and friends to the children. Help them make better life choices than turning to guns and other violence.
Give your own talents. Volunteer your organizational and managerial skills to help groups working against gun violence to do their jobs even better.
Provide jobs and on-the-job training to young people at risk for violence. Help them find positive, if underdeveloped, talents.
Use purchasing expertise to help provide low-cost, well-made trigger locks for community members. Promote safe storage of firearms.
Post ads and posters that describe the consequences of violating gun laws at your business. Display announcements for meetings of various groups working to reduce gun violence.
Provide space for community group meetings or donate services unique to your business, such as printers can donate copying services.
 
www.ProjectSafeNeighborhoods.gov

1-888-CRIME-SC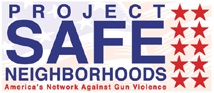 Updated February 5, 2015