Department of Justice
U.S. Attorney's Office
Western District of Tennessee
---
Law Enforcement Officials Receive Awards for Role in Dismantling Drug Ring Led by Kingpin Craig Petties
Memphis, TN – Law enforcement officials responsible for the apprehension, prosecution and conviction of former drug kingpin Craig Petties were recognized with awards during the Organized Crime Drug Enforcement Task Force's (OCDETF) Southeast Region recent annual meeting.
The award presentation took place at the Shelby County Sheriff's Office Homeland Security Building.
U.S. Attorney Edward Stanton III, along with OCDETF Deputy Director Thomas Padden of Washington, D.C., presented the officials with individual awards for their time-intensive contributions to Operation Petticoat, an extensive investigation that resulted in the conviction of Petties and 40-plus members of his lucrative and violent drug trafficking organization.
Representatives from federal, state, and local law enforcement agencies such as the U.S. Marshals Service, Drug Enforcement Administration, Federal Bureau of Investigation, Memphis Police Department, and U.S. Attorney's Office were among those receiving awards during the ceremony.
On August 22, 2013, Petties received nine concurrent life sentences in federal prison for charges including murder in aid of racketeering, conspiracy to commit murder for hire, and money laundering.
At the height of his reign, Petties, a native of South Memphis, was responsible for the distribution of hundreds of kilograms of cocaine throughout the southern United States. He was prosecuted by the U.S. Attorney's Office in the Western District of Tennessee. To date, it's the largest drug trafficking prosecution in the state.
OCDETF is a Department of Justice Program that seeks to diminish the availability of drugs by disrupting and dismantling major drug trafficking organizations, money laundering organizations and related criminal enterprises.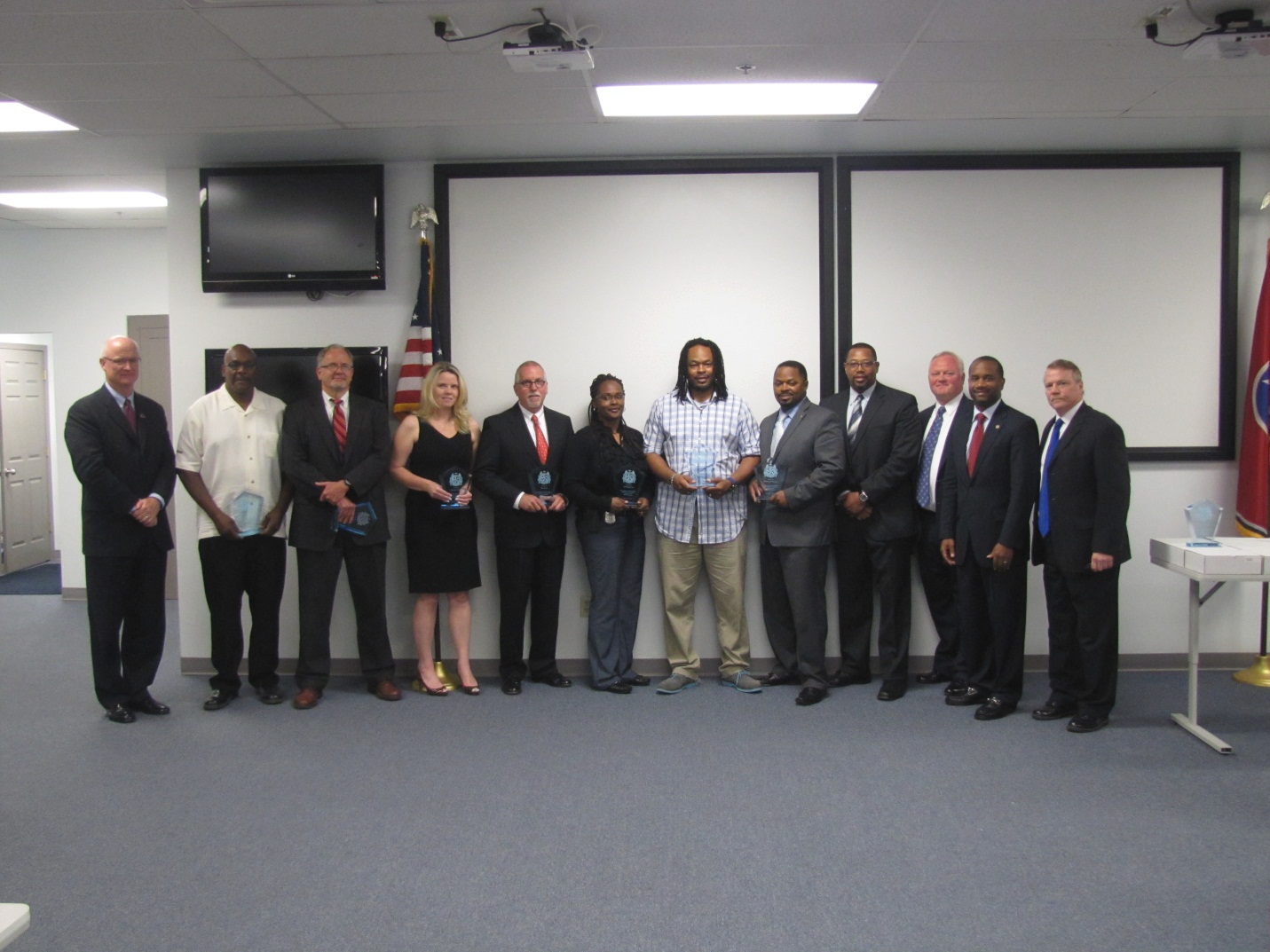 Individuals pictured in photo (L to R): Mike Smith - OCDETF; Abe Collins – (Retired) DEA; Scott Leary - U.S. Attorney's Office; Stephanie Creasy – U.S. Marshals Service; Bob Reich – (Retired) FBI; Lasundra Price – MPD; Therman Richardson – MPD; Frederic Winston – Alcohol, Tobacco, and Firearms; Chris Henry – Internal Revenue Service; Thomas Padden – OCDETF; Edward Stanton – U.S. Attorney's Office; Jerry Kitchen – U.S. Attorney's Office.
Updated April 21, 2015