Press Release
INTERPOL Washington Hosts International Cybersecurity Workshop
For Immediate Release
INTERPOL Washington
Today, INTERPOL Washington Director Michael A. Hughes hosted INTERPOL's Cybercrime Director Craig Jones for a cybersecurity workshop with law enforcement leaders from across the U.S. government. Participants in the workshop represented multiple agencies, each critical to our cybersecurity infrastructure.
"Cybercrime is a global problem that requires a global law enforcement response," said Director Hughes. "With this workshop, we held some of the most important, timely, and relevant discussions in policing today. By strengthening our collaboration through workshops with international partners like INTERPOL, we can bolster our ability to take on new and emerging threats as a global community and work together to create a safer world."
"We cannot underestimate the importance of partnerships," said Director Jones. "This workshop was an excellent opportunity to understand how INTERPOL and our member countries can together counter and combat cybercrime nationally, regionally, and globally."
Throughout the workshop, the law enforcement leaders discussed the role of police agencies in preventing cybercrime, the challenges of investigating cyber criminals, and the latest trends in the cyber landscape. U.S. leaders also discussed their plans to implement the U.S. National Cybersecurity Strategy 2023, while Director Jones discussed INTERPOL's Global Cybercrime Strategy 2022-2025. The workshop was instrumental in developing collaborative partnerships through INTERPOL that can help achieve a safer and more secure digital ecosystem for all Americans.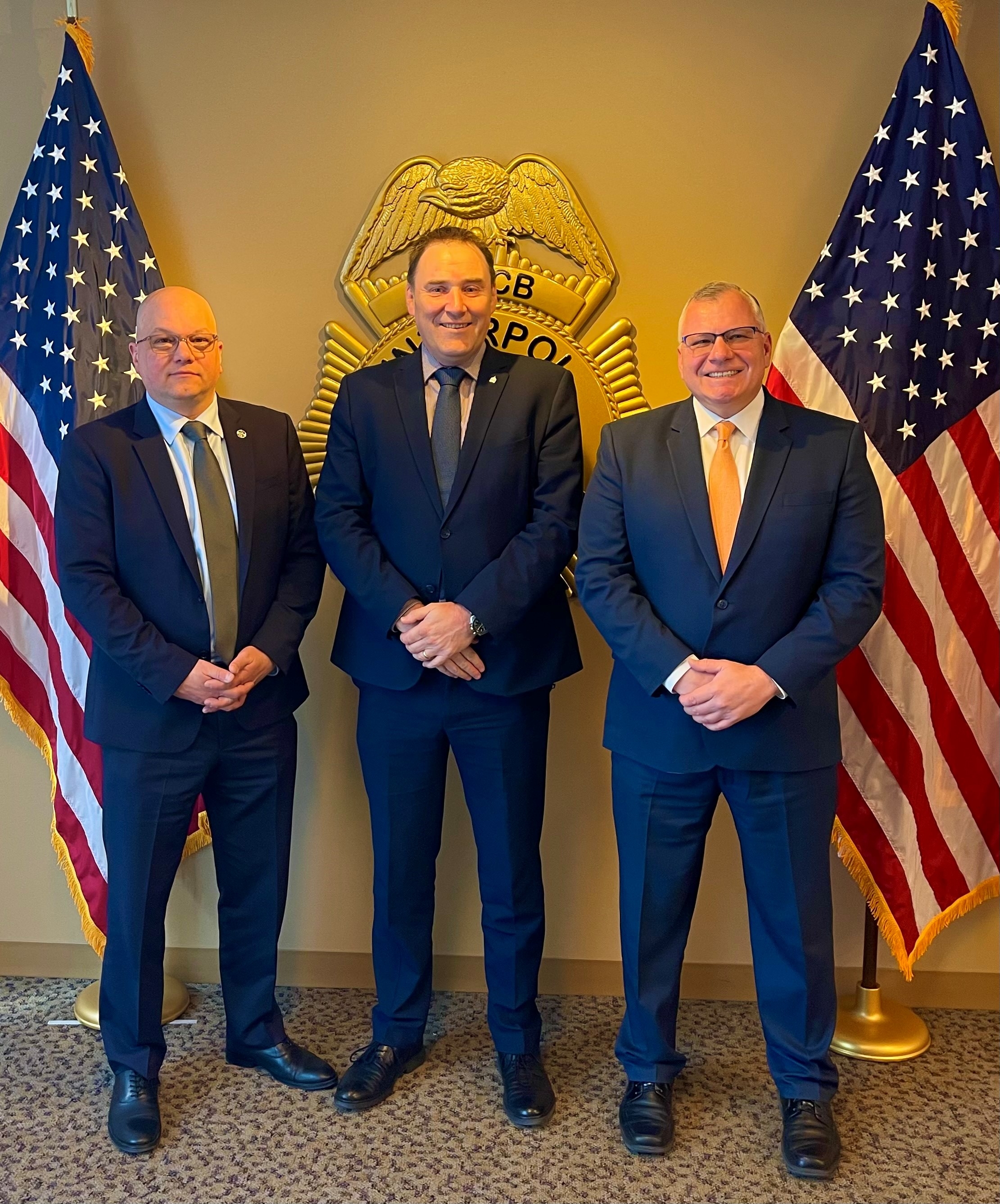 A component of the U.S. Department of Justice co-managed by the U.S. Department of Homeland Security, INTERPOL Washington—the U.S. National Central Bureau (USNCB)—is the designated U.S. representative to INTERPOL. It serves as the national point of contact and coordination for all INTERPOL matters, coordinating international investigative efforts among member countries and the more than 18,000 local, state, federal, tribal, and territorial law enforcement agencies.
Updated March 31, 2023
---