Department of Justice
INTERPOL Washington
---
FOR IMMEDIATE RELEASE
Wednesday, March 19, 2014
Joint Law Enforcement Operation Leads to Return of Accused Argentine War Criminal Hiding in United States
USDOJ: INTERPOL Washington: Updates
Department of Justice
INTERPOL Washington
FOR IMMEDIATE RELEASE
Wednesday, March 19, 2014
Joint Law Enforcement Operation Leads to Return of Accused Argentine War Criminal Hiding in United States
WASHINGTON - An exhaustive investigation spearheaded by INTERPOL Washington and the U.S. Marshals Service International Investigations Branch ended with one of Argentina's most sought-after war criminals being located in Miami.
In December 2013, INTERPOL Buenos Aires requested assistance from U.S. law enforcement officials in establishing the whereabouts of Rodolfo Adolfo Gimenez. A former Argentine military officer, Gimenez, is accused of committing atrocities against civilians during Argentina's "dirty war" in the 1970s.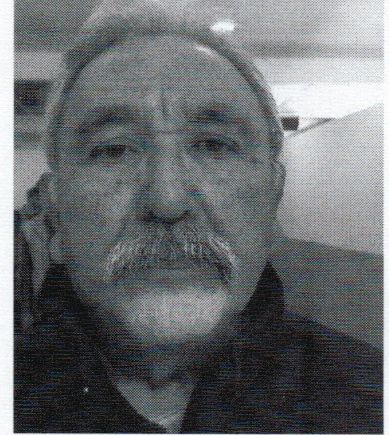 Knowing that an international arrest warrant would be forthcoming, Gimenez fled Argentina in October 2013, traveling through Chile and ultimately seeking safe haven in Florida. INTERPOL Washington and investigators from the U.S. Marshals Service subsequently determined Gimenez had taken refuge in a safe house situated well within the Spanish speaking community in Miami, where he believed that he could easily acclimatize and blend in.
On Friday, at the request of INTERPOL Washington, U.S. Marshals Service personnel from the Southern District of Florida and agents from the Miami office of U.S. Immigration and Customs Enforcement - Homeland Security Investigations positively located and identified Gimenez and facilitated his removal from the United States back to Argentina. There, he was taken into custody by Argentine National Police representatives from INTERPOL Buenos Aires.
"This is an excellent example of U.S. law enforcement and the Argentina government working together to apprehend a wanted fugitive," said Amos Rojas, U.S. Marshal for the Southern District of Florida. "The Marshals Service is dedicated to pursuing all those who choose to flee rather than face justice."
According to the INTERPOL Red Notice and warrants of arrest issued by Federal Courts in Argentina, Gimenez is specifically implicated "in the unlawful imprisonment of 22 year old Juan Marcos Herman, a political activist in student circles and a member of the anti-military Peronist Youth Movement. In July 1977, Herman was kidnapped at gunpoint by a group of military personnel." He was subsequently taken to a clandestine detention center in Buenos Aires where he was "subjected to repeated mental and physical torture, and relentless interrogation." Herman was never again seen alive, and his remains have never been recovered. If convicted as charged, Gimenez faces life in prison.
"I commend the work of all the law enforcement authorities involved in this investigation," said INTERPOL Washington Director Shawn Bray. "This is a great example of U.S. law enforcement agencies and their international partners sharing information to locate and bring criminals to justice. No matter how far and hard this fugitive ran he could not escape the coordinated international effort to locate him."
INTERPOL Washington credits the combined efforts of INTERPOL, INTERPOL Buenos Aires, the U.S. Marshals Service, U.S. Immigration and Customs Enforcement – Homeland Security Investigations and Enforcement Removal Operations, U.S. Customs and Border Protection, U.S. Citizenship and Immigration Services, the Transportations Security Administration, the U.S. Department of State Bureau of Diplomatic Security, and the U.S. Department of Justice Office of International Affairs.
Updated July 10, 2014