Press Release
U.S. Marshals, INTERPOL Nab Fugitive from Hungary in Florida
For Immediate Release
INTERPOL Washington
USDOJ: INTERPOL Washington: Updates
Department of Justice
INTERPOL Washington
FOR IMMEDIATE RELEASE
Wednesday, May 21, 2014
U.S. Marshals, INTERPOL Nab Fugitive from Hungary in Florida
WASHINGTON - An intensive investigation spearheaded by the U.S. Marshals Service International Investigations Branch and the Fugitive Division of INTERPOL Washington, U.S. National Central Bureau, resulted in the arrest of Maria Luca Zavoczki, one of Hungary's most sought after criminals, in Miami Tuesday afternoon.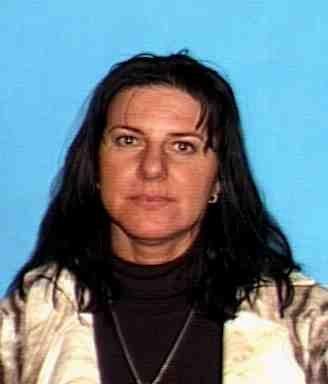 In February 2014, Hungary issued an INTERPOL Red Notice indicating that Zavoczki had fled her native Hungary to avoid criminal prosecution related to narcotics distribution. Additionally, authorities there wanted Zavoczki for her role and participation in a European criminal enterprise that specialized in the manufacturing of bogus credit cards and committing bank fraud in Hungary, Austria, and Italy.
A former Hungarian competitive bodybuilder, Zavoczki travelled frequently to the United States for internationally-sanctioned bodybuilding competitions in Florida and California. Between 2003 and 2012, Zavoczki formulated and set in motion an elaborate scheme to change her identity and citizenship to avoid prosecution in Hungary and remain in the United States illegally.
At the request of Hungarian law enforcement, investigators from the Marshals Service and INTERPOL moved to locate Zavoczki as she attempted to evade arrest by moving through California, Colorado, Maryland, Florida and Mexico. She assumed multiple identities and aliases along the way.
The fugitive investigation gained significant momentum when a criminal investigator from the Department of State Diplomatic Security Service assigned to INTERPOL Washington determined that Zavoczki had more than likely obtained a U.S. passport by fraudulent means, while using a stolen identity. Zavoczki allegedly used the passport for international travel and as an official identity document.
Investigators sent information confirming Zavoczki's location to the Marshals Service office in the Southern District of Florida. Tuesday, members of the Marshals Service South Florida Warrant Squad, Department of Homeland Security Homeland Security Investigations, and the Boynton Beach, Florida Police Department took Zavoczki into custody without incident. She is being detained pending removal from the United States on immigration violations, and document and identity fraud. Zavoczki faces a 10-year prison term in Hungary.
"The capture of fugitive Maria Zavoczki, one of Hungary's most wanted, is an excellent example of what can be accomplished when law enforcement officials work together," said Amos Rojas Jr., U.S. Marshal for the Southern District of Florida.
"Criminals who steal identities and use false passports are a genuine threat to national security," said Shawn A. Bray, Director of INTERPOL Washington. "Thanks to the outstanding cooperation of multiple law enforcement agencies, Maria Zavoczki poses a threat no more."
The efforts of U.S. Citizenship and Immigration Services, U.S. Customs and Border Protection, and the U.S. Department of Justice Office of International Affairs contributed to Zavoczki's arrest.
Updated July 10, 2014
---