Press Release
Caldwell Man Sentenced in Tire Dumping Case
For Immediate Release
U.S. Attorney's Office, District of Idaho
Boise - Terry Dorton Anderson, 49, of Caldwell, Idaho, was sentenced today at the federal courthouse in Boise, Idaho on two felony counts of illegally damaging public land by dumping hundreds of old tires, United States Attorney Wendy J. Olson announced. Chief United States District Judge B. Lynn Winmill sentenced Anderson to five years of probation so he can work to pay mandatory restitution of $14,500 for clean-up of Squaw Creek Canyon, and restitution in the amount of $7,157 for clean-up of land near Highway 78. Anderson can receive credit for the Highway 78 restitution if he cleans up and properly disposes of the hundreds of tires from the Highway 78 location to BLM's satisfaction by June 15, 2015.
Anderson pleaded guilty on November 5, 2014. At his plea hearing, he admitted that, between July and December, 2012, he dumped hundreds of junk tires in Owyhee County on federal public lands administered by the Bureau of Land Management (BLM) in the steep-walled Squaw Creek Canyon area below Highway 95 south of Marsing, and on a dirt road near Mile Post 4 of Highway 78.
At sentencing, Assistant U.S. Attorney Marc Haws told the Court: "The creation of this good Earth did not result in any 'trash lands;' the only 'trash lands' are those disgraced areas trashed by some people. And one dump on public lands tends to get replicated by more people dumping there. This abuse of public land has to stop." Chief Judge Winmill said that environmental crimes are clearly in the category of actions—like serious crimes against people—that have serious impact upon our nation. He noted that we live on a planet we can't leave, "so we have an obligation to maintain the environment and protect it."
"Dumping of junk tires or any kind of waste is a scourge on lands used by the public throughout southern Idaho," said Olson. "Investigation and prosecution of these cases is a priority for the BLM and for this office. We will continue to join with our state and county partners to protect Idaho's precious public land resources."
This case was investigated by the Bureau of Land Management with the assistance of the Idaho Department of Environmental Quality, the Canyon County Sheriff's Office, and the Owyhee County Sheriff's Office.
SQUAW CREEK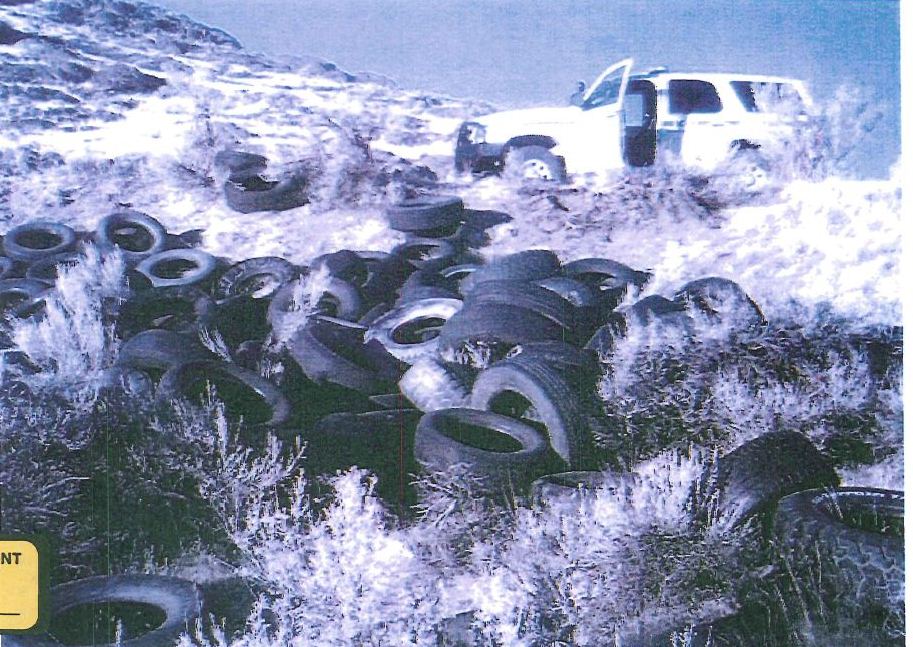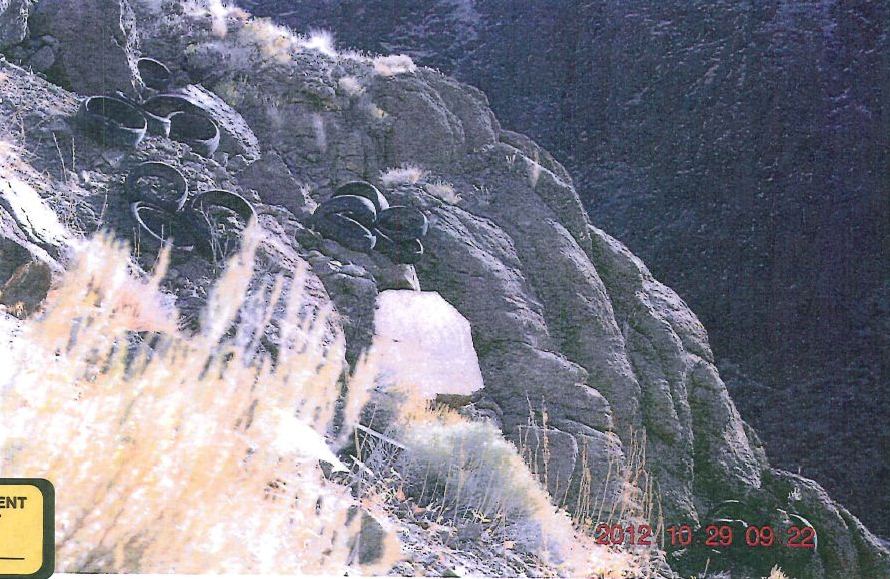 HIGHWAY 78
Updated February 4, 2016
---