U.S. Attorney Daniel G. Bogden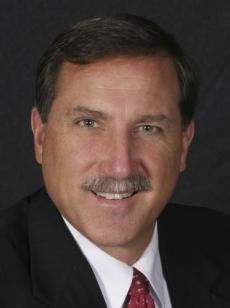 On July 31, 2009, Daniel G. Bogden was nominated by President Barack Obama to be the United States Attorney for the District of Nevada; he was unanimously confirmed by the United States Senate on September 15, 2009. As United States Attorney, Mr. Bogden represents the United States in all criminal and civil matters within the District of Nevada. The United States Attorney is the top federal law enforcement official in the state.
Mr. Bogden holds a Bachelor of Science degree in Business Administration from Ashland University in Ashland, Ohio, and a Juris Doctorate degree from the University of Toledo College of Law. He has worked for the United States Air Force Judge Advocate General's Office and the Washoe County District Attorney's Office. In 1990, he joined the United States Attorney's Office in Reno, Nevada, where he prosecuted cases as part of the Organized Crime Drug Enforcement Task Force. In 1998, Mr. Bogden became Chief of the Reno Division of the United States Attorney's Office, managing the office and continuing to prosecute a variety of criminal cases involving organized crime, violent crime, drug crimes and civil rights violations. From 2001 to 2007, Mr. Bogden served as United States Attorney for the District of Nevada under President George W. Bush, and from October 1, 2007 to September 30, 2009, he was a partner at the Nevada law firm, McDonald CaranoWilson, LLP.
With offices in both Las Vegas and Reno, Mr. Bogden currently oversees 53 Assistant United States Attorneys and a total of 96 attorneys, staff and employees.
Updated February 10, 2015