Press Release
U.S. Attorney Ellis Announces Enhanced Federal Violent Crime Strategy
For Immediate Release
U.S. Attorney's Office, District of South Carolina
Office Coordinating with Federal, State, and Local Partners to Address Violent Crime in South Carolina and Identify Priorities for Federal Prosecution
COLUMBIA, SOUTH CAROLINA — U.S. Attorney Corey F. Ellis announced today that the U.S. Attorney's Office is enhancing its violent crime reduction efforts and strengthening its coordination with state and local partners to identify and disrupt the drivers of violent crime throughout South Carolina.
"Gun violence erupted across the state again last weekend, continuing an unwelcome upward trend of violent crime in South Carolina," said U.S. Attorney Ellis. "Unfortunately, no place in our state is immune from this violence, whether it be a school, a shopping mall, or a kids' baseball game. In response, we are adapting our already robust efforts to address violent crime in South Carolina.  We will continue to work diligently with our state and local law enforcement agencies and with federal partners to identify and bring to justice those who commit violent acts."
To that end, U.S. Attorney Ellis met yesterday with federal, state, and local law enforcement officials from 20 agencies throughout the Midlands. This was the first of what will be at least four meetings through June 14 in the Midlands, the Upstate, the Lowcountry, and the Pee Dee Regions. The U.S. Attorney's Office and its federal partners are intensifying collaboration with state and local law enforcement, seeking to pinpoint and disrupt violent offenders in their respective communities.
As part of this effort, U.S. Attorney Ellis also announced that the Office is adapting its violent crime intake strategy to prioritize holding accountable those responsible for violence across the state. Specifically, the U.S. Attorney's Office will focus its efforts on those offenders who
have recent violent felony or domestic violence convictions;
have recently been released from custody or were on state bond for a violent crime;
have serious drug convictions;
have ties to gang activity; or
are engaged in trafficking firearms.
U.S. Attorney Ellis noted this is not an exhaustive list, and the Office will continue its ongoing work with law enforcement partners to focus on those who commit gun violence. The Office's flurry of recent violent crime and gun-related prosecutions includes having indicted more than two dozen cases in the Pee Dee Region yesterday. In addition to those two dozen cases, the following cases were indicted, pled, or sentenced in the last 30 days alone:
Columbia Man Pleads Guilty to Selling Firearms and Drugs to ATF
St. Matthews Man With History of Violence Sentenced to More Than Six Years in Federal Prison for Firearm and Methamphetamine Possession
Wagener Man Indicted on 15 Counts of Firearm Possession and Narcotics Distribution
Columbia Man with Robbery and Drug Trafficking Record Pleads Guilty to Firearm Charge
North Charleston Man Pleads Guilty to Felon in Possession of a Firearm
Florence Man Sentenced to More Than 15 Years in Federal Prison for Narcotics and Firearms Crimes
Horry County Man Indicted for Possession of a Firearm by a Prohibited Person
Conway Man Indicted for Possession of a Firearm and Ammunition by a Prohibited Person
North Carolina Man Sentenced to More Than 20 Years in Federal Prison for Forcing Minors into Prostitution
Charleston Man Indicted for Felon in Possession of a Firearm
Rock Hill Man Pleads Guilty in Large Drug Trafficking Case
Charleston Man Indicted for Distributing Fentanyl Resulting in the Death, Detained After Contested Bond Hearing
Bennettsville Man Sentenced to More than 18 Years in Federal Prison for Firearms Crime
Spartanburg County Man Sentenced to Prison for Gun Charge
Federal Indictment Returned for Felon in Possession of Firearm
Columbia Man Sentenced to Nine Years in Federal Prison for Possession of Firearm
Georgetown Man Sentenced to Five Years in Federal Prison on Gun Charge
Orangeburg Man Indicted on Federal Gun Charges Detained After Contested Bond Hearing
Federal Indictment Returned for Columbia Man For Possessing a Firearm and Marijuana
Federal Indictment Returned for Columbia Man For Possessing a Firearm
Federal Indictment Returned for Columbia Man For Possessing a Firearm and Marijuana
Federal Indictment Returned for Columbia Man For Possessing a Firearm
Hartsville Man Sentenced to Nearly 8 Years in Federal Prison on Gun Charge
Florence Man Sentenced to Over 5 Years in Federal Prison on Gun Charge
Orangeburg and Columbia Men Who Shot Towards Police Sentenced to Federal Prison
###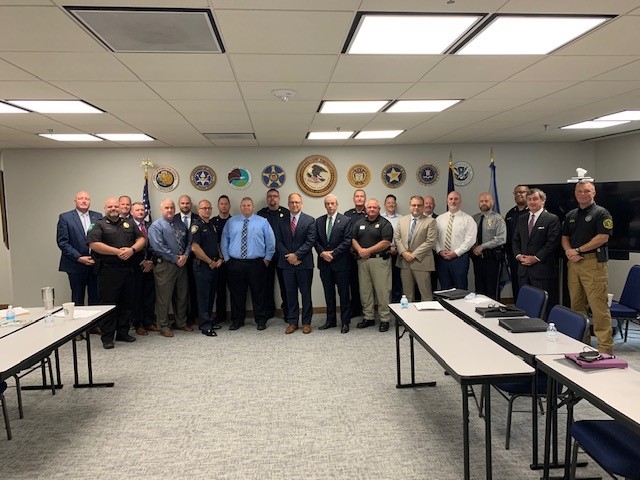 Contact
Derek A. Shoemake (843) 813-0982
Updated May 25, 2022
---