Former United States Attorney Kenji M. Price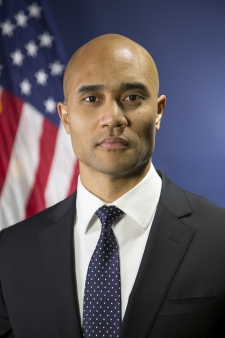 Kenji M. Price is the United States Attorney for the District of Hawai'i.  As U.S. Attorney, Mr. Price is the chief federal law enforcement officer for the State of Hawai'i.  The United States Attorney's Office for the District of Hawai'i serves the approximately 1.4 million residents of the State of Hawai'i with 20 attorneys in its Criminal Division, 5 attorneys in its Civil Division, and 40 support staff.  The Criminal Division is divided into two sections—the Violent Crime and Drug Section, and the Public Corruption and Fraud Section.
Prior to his appointment as United States Attorney, Mr. Price was a director at Alston Hunt Floyd & Ing, where his practice focused on white collar criminal defense and commercial litigation, and a partner at Carlsmith Ball LLP. 
Mr. Price previously served as an Assistant United States Attorney in the Eastern District of New York, where he prosecuted a variety of cases involving domestic and international narcotics trafficking and other federal offenses.  He clerked for the Honorable Kent A. Jordan of the United States Court of Appeals for the Third Circuit, and the Honorable Robert B. Kugler of the United States District Court for the District of New Jersey.  Mr. Price also served as an officer in the United States Army for approximately four years, during which he served as a member of the 75th Ranger Regiment and the 173rd Airborne Brigade.
Mr. Price completed his undergraduate studies at Gonzaga University, and obtained a J.D. from the University of Pennsylvania Law School, where he served as the Editor-in-Chief of the University of Pennsylvania Law Review. 
Mr. Price is married to Jennifer Price, an architect.
[This page is no longer updated.]
Updated February 23, 2021