Project Safe Neighborhood: Revitalized in 2018
What is Project Safe Neighborhoods (PSN)?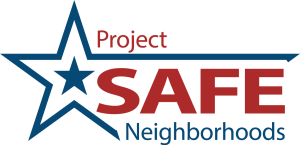 Project Safe Neighborhoods is a nationwide initiative that brings together federal, state, local and tribal law enforcement officials, prosecutors, and community leaders to identify the most pressing violent crime problems in a community and develop comprehensive solutions to address them.
The PSN Coordinator for the District of Hawaii is AUSA Sara Ayabe.  She can be reached at 808-541-2850.