Criminal Section
Criminal Section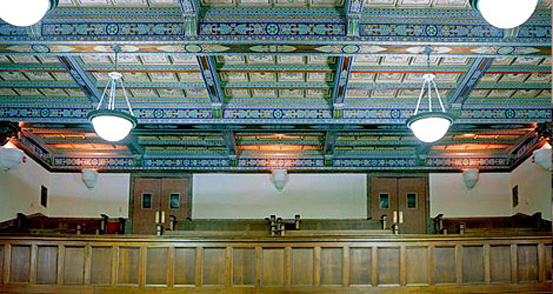 The Criminal Section prosecutes cases involving the violent interference with liberties and rights defined in the Constitution or federal law. The rights of both citizens and non-citizens are protected. In general, it is the use of force, threats, or intimidation that characterize a federal criminal violation of an individual's civil rights.

Our cases often involve incidents that are invariably of intense public interest. While some violations may most appropriately be pursued by the federal Government, others can be addressed by either the federal Government or by state or local prosecutors. Our ultimate goal is to ensure that acts constituting federal criminal civil rights violations are sufficiently remedied, whether prosecuted federally or by local authorities.
Featured Items
The Richmond FBI Field Office, the Justice Department's Civil Rights Division, and the U.S. Attorney's Office for the Western District of Virginia have opened an investigation of the violence last weekend in Charlottesville, Virginia, including a car attack that resulted in the death of one protestor and the injury of many more. We are investigating potential violations of federal law, including civil rights laws. The FBI will collect all available facts and evidence. The Attorney General has emphasized that when such actions arise from racial bigotry and hatred, they betray our core values and cannot be tolerated.
If you have information of interest to this investigation, you can reach the FBI at 1-800-CALLFBI (1-800-225-5324). Also, online tips and video can be uploaded by going to the following website: https://www.fbi.gov/charlottesville
The Matthew Shepard and James Byrd, Jr., Hate Crimes Prevention Act of 2009
Cold Case Initiative
In 2006, the FBI began its "Cold Case Initiative" — a comprehensive effort to identify and investigate racially-motivated murders committed decades ago. Pursuant to that Initiative and the passage of the Emmett Till Unsolved Civil Rights Crime Act ("Emmett Till Act"), signed into law on October 8, 2008, the Department and the FBI are working together to address "violations of criminal civil rights statutes . ."

Contact
(202) 514-3204
FAX - (202) 514-8336