Criminal Section
Criminal Section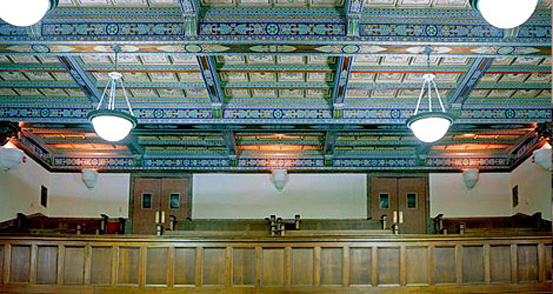 The Criminal Section prosecutes cases involving the violent interference with liberties and rights defined in the Constitution or federal law. The rights of both citizens and non-citizens are protected. In general, it is the use of force, threats, or intimidation that characterize a federal criminal violation of an individual's civil rights.

Our cases often involve incidents that are invariably of intense public interest. While some violations may most appropriately be pursued by the federal Government, others can be addressed by either the federal Government or by state or local prosecutors. Our ultimate goal is to ensure that acts constituting federal criminal civil rights violations are sufficiently remedied, whether prosecuted federally or by local authorities.
Featured Items
The Matthew Shepard and James Byrd, Jr., Hate Crimes Prevention Act of 2009
Cold Case Initiative
In 2006, the FBI began its "Cold Case Initiative" — a comprehensive effort to identify and investigate racially-motivated murders committed decades ago. Pursuant to that Initiative and the passage of the Emmett Till Unsolved Civil Rights Crime Act ("Emmett Till Act"), signed into law on October 8, 2008, the Department and the FBI are working together to address "violations of criminal civil rights statutes . ."

Contact
(202) 514-3204
FAX - (202) 514-8336