Press Release
VIETNAM GOVERNMENT OFFICIALS VISIT INTERPOL WASHINGTON
For Immediate Release
INTERPOL Washington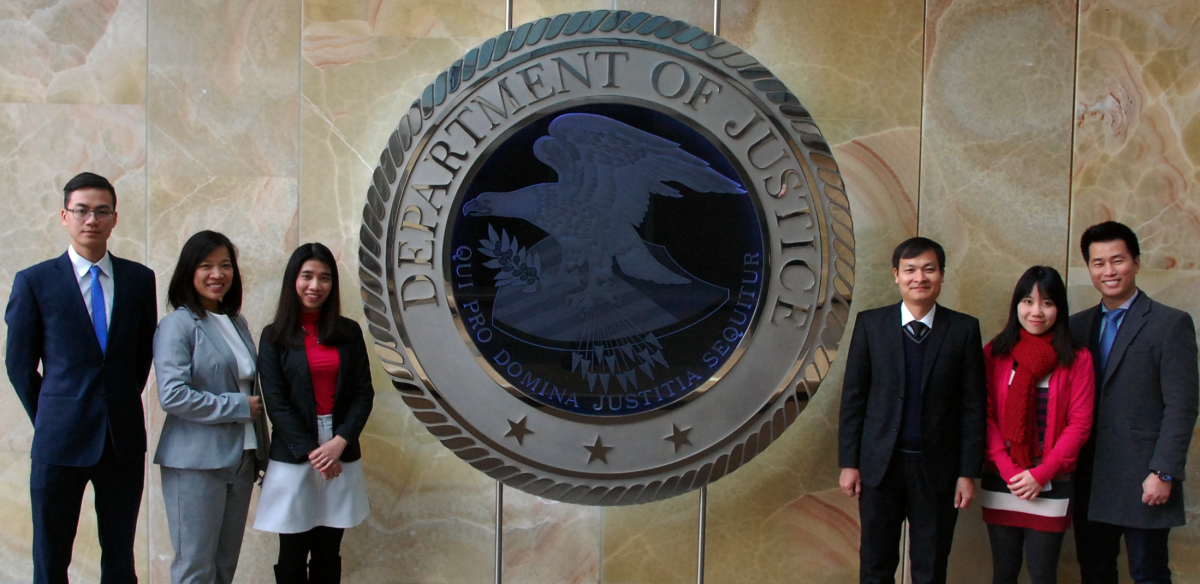 INTERPOL Washington
On Wednesday, March 15, 2017, officials from the Government of Vietnam visited INTERPOL Washington—the U.S. National Central Bureau (USNCB)—to learn about the agency's mission, role, and functions in the United States and internationally.  They also discussed police cooperation between the United States and Vietnam in efforts to combat transnational crime and enhance border security. The six-member group is in the United States participating in the Strategic Leadership Development for Senior Vietnamese Government Officials (S-LEAD) program. Established in 2016, the program is supported by the Central Committee of the Communist Party of Vietnam, the Vietnam Initiative at Indiana University, and the U.S. Department of State.
S-LEAD provides executive-level training to select senior officials slated for promotion to vice-ministerial positions in Vietnam.  Each year, two groups of Vietnamese officials spend two months in the United States participating in research and training.  The activities include taking graduate courses and conducting research at Indiana University, visiting and studying different U.S. federal and state government agencies, and participating in an executive leadership program at Harvard University.
In addition to listening to the INTERPOL Washington mission overview, the Vietnamese visitors toured the INTERPOL Operations and Command Center, which operates 24 hours per day, 7 days a week, 365 days per year.
A component of the U.S. Department of Justice, INTERPOL Washington is co-managed by the U.S. Department of Homeland Security. As the designated representative to the International Criminal Police Organization on behalf of the Attorney General, INTERPOL Washington serves as the national point of contact for all INTERPOL matters, coordinating international investigative efforts among member countries and the more than 18,000 federal, state, local, and tribal law enforcement agencies in the United States.
Updated March 16, 2017
---