Press Release
U.S. Attorney's Office Testifies Before D.C. Council in Support of the ("ACTIVE") Amendment Act of 2023
For Immediate Release
U.S. Attorney's Office, District of Columbia
            WASHINGTON – The U.S. Attorney's Office for the District of Columbia will testify today at a committee hearing before the Council of the District of Columbia on proposed legislation, Bill 25-0479, the "Addressing Crime through Targeted Interventions and Violence Enforcement ("ACTIVE") Amendment Act of 2023."
            USAO-DC strongly supports Bill 25-0479, the "Addressing Crime through Targeted Interventions and Violence Enforcement ("ACTIVE") Amendment Act of 2023." Our Office is using every available tool to combat the violent crime crisis we are experiencing in the District. This bill provides critical additional tools to hold violent offenders and gun offenders accountable and enable our Office to prosecute cases that are harming our communities, filling legal gaps that will make our residents safer.
            In addition to appearing before the Council's Committee on the Judiciary and Public Safety, Elana Suttenberg, Special Counsel to the U.S. Attorney, provided written remarks, available in the accompanying attachment.
            The testimony is available in the attachment below.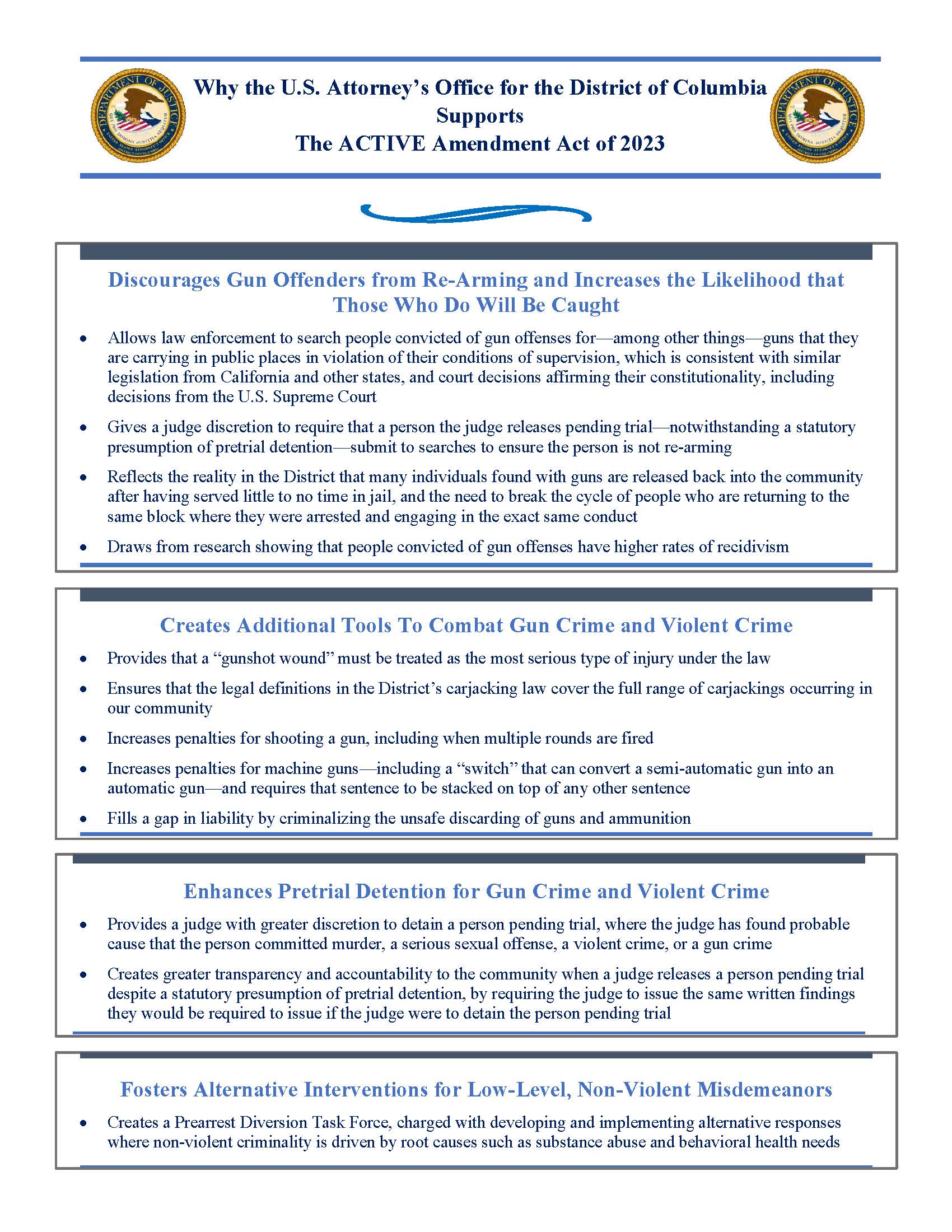 Updated November 9, 2023
---
Press Release Number:
23-684