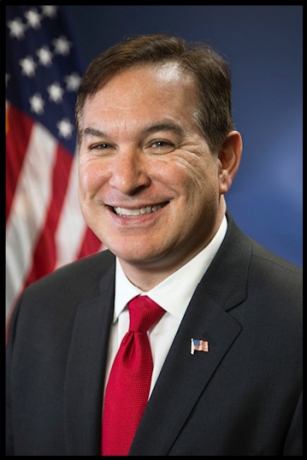 Michael B. Stuart
Michael B. Stuart took the oath of office on January 9, 2018, to become the United States Attorney for the Southern District of West Virginia. President Donald Trump announced Stuart's nomination on September 8, 2017, and the United States Senate confirmed him on December 20, 2017.
The son and grandson of coal miners, Stuart was born in Philippi before his family moved to Morgantown. He graduated from Morgantown High School, went on to study at West Virginia University, and then earned his J.D. from Boston University.
Prior to taking office as U.S. Attorney, Stuart practiced law as a member in the Charleston office of Steptoe & Johnson. There, he was co-chair of the firm's corporate services and tax practice group. He focused on corporate law, energy and commercial transactions, securities, and government relations. He counseled a wide variety of clients on mergers and acquisitions, corporate finance, business development, mergers, dissolutions, financing, and management. Stuart also previously worked at Spilman Thomas & Battle in Charleston, and K&L Gates in Boston. Before practicing law, he worked as an accountant at PricewaterhouseCoopers in Pittsburgh.
Stuart is a proud husband and father to his wife, Katrina, and daughters, Isabella and Audrey.
Updated February 2, 2018