About The District
About Our Office | Map Of The District | History Of The District
The U.S. Department of Justice
The United States Department of Justice, or "DOJ," is the executive department responsible for enforcing U.S. law and administering justice. The U.S. Attorney General serves as the head of the Department, which is headquartered in Washington D.C. DOJ's formal mission is to enforce the law and defend the interests of the United States according to the law; to ensure public safety against threats foreign and domestic; to provide federal leadership in preventing and controlling crime; to seek just punishment for those guilty of unlawful behavior; and to ensure fair and impartial administration of justice for all Americans.
U.S. Attorney's Office, Western District of Missouri

Charles Evans Whittaker Courthouse
Kansas City, MO
The United States is divided into 93 federal judicial districts. Within each district, a United States Attorney serves as the chief federal law enforcement officer. Missouri has two federal judicial districts: the Eastern District of Missouri, headquartered in St. Louis, and the Western District of Missouri, headquartered in Kansas City. U.S. Attorneys and their Assistant U.S. Attorneys conduct most of the trial work in which the United States is a party. U.S. Attorneys are appointed by the President with the advice and consent of the U.S. Senate, and they serve under the direction of the U.S. Attorney General and DOJ in Washington D.C. Each U.S. Attorney exercises wide discretion in the use of his or her resources to further the priorities of the local jurisdictions and needs of their communities. The United States code delegates three statutory responsibilities to U.S. Attorneys under Title 28, Section 547:
•the prosecution of criminal cases brought by the Federal government;
•the prosecution and defense of civil cases in which the United States is a party; and
•the collection of debts owed the Federal government which are administratively uncollectible.

The U.S. Attorney's Office for the Western District of Missouri prosecutes violations of federal crimes occurring in our district. Although criminal prosecutions are our most visible function, much of our caseload is handled by our civil division. We have three offices located in Kansas City, Jefferson City, and Springfield.

Some examples of federal criminal cases include terrorism, human trafficking, bank robberies, major drug trafficking operations, Internet child pornography, interstate kidnappings, financial fraud, tax fraud, health care fraud, counterfeiting, civil rights, immigration crimes, organized crime and public corruption. Our civil division provides legal


Hammons Tower
Springfield, MO

representation to the federal government, its agencies and employees in civil court actions. Civil matters range from defending the federal government against a claim by an individual, a group of individuals, a corporation or even an entire state. In addition, our monetary penalties unit serves as a collection agent for judgments taken on debts to the federal government, including delinquent loans and unpaid fines.
As the lead federal law enforcement agency in Western Missouri, we work cooperatively with law enforcement agencies at all levels: city police departments, county sheriffs' departments, county prosecutors, state offices, federal law enforcement agencies, and on occasion, foreign law enforcement agencies and international police. Some of our common partners in criminal prosecutions are the Federal Bureau of Investigation, the Bureau of Alcohol, Tobacco, Firearms and Explosives; the Drug Enforcement Administration; the U.S. Immigration and Customs Enforcement (ICE) Office of Homeland Security Investigations (HSI); U.S. Secret Service; IRS-Criminal Investigation; the U.S. Postal Inspection Service; and the U.S. Marshals Service.
The mission of the U.S. Attorney's Office for the Western District of Missouri is:
To fairly and justly prosecute violations of federal criminal law and to represent the United States and its agencies in civil litigation;
To educate and inform the public, including victims of crime, about the functions of the justice system and the rights of all citizens;
To assume a leadership role in crime prevention through speaking engagements and community involvement; and
To conduct federal and local law enforcement training and facilitate cooperation and collaboration among law enforcement agencies.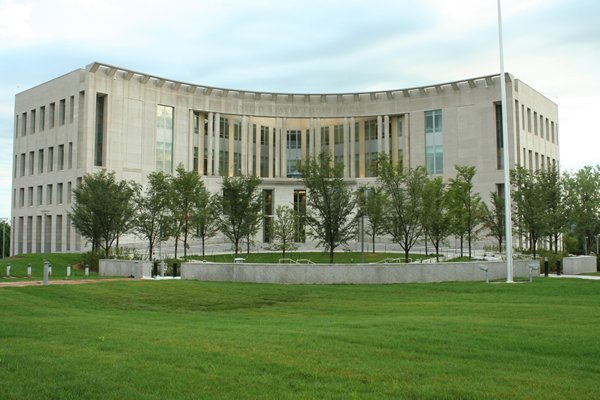 U.S. Courthouse
Jefferson City, MO
Updated February 26, 2015