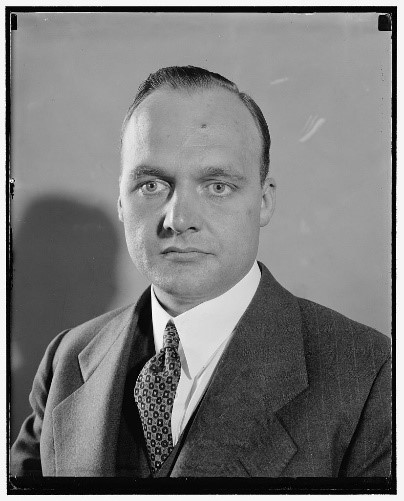 O. John Rogge (1939-1940)
Early History: Oetje John Rogge, the son of immigrants from Germany, was born in 1903 in Springfield, Illinois. He graduated from the University of Illinois in 1922 and earned his law degree from Harvard in 1925, where he was a member of the Harvard Law Review. Mr. Rogge worked in private practice in Chicago for several years, but returned to Harvard as a research fellow, earning his Doctorate of Juridical Science in 1931.
Mr. Rogge then served as Special Counsel for both the Treasury Department and at the Reconstruction Finance Corporation, and as Assistant General Counsel for the Securities and Exchange Commission.
Tenure: On May 19, 1939, President Franklin D. Roosevelt nominated Mr. Rogge as Assistant Attorney General of the U.S. Department of Justice, Criminal Division. In this position, he investigated graft and fraud related to Louisiana Governor Huey Long's political apparatus, which continued to operate after Governor Long was assassinated in 1935. He pursued members of the Long machine on mail fraud charges.
Later Career: After a brief departure from the Department of Justice, Mr. Rogge was appointed as Special Assistant to the Attorney General in 1943. He later returned to private practice and advocated on a broad range of civil rights issues. Mr. Rogge died in 1981 in Stamford, Connecticut.
This material is based on the review of a variety of historical sources and its accuracy cannot be guaranteed. If you have any corrections or additional information about this individual or about the history of the Criminal Division, please contact the Division.
Updated February 4, 2016