Department of Justice
Office of Public Affairs
---
Readout of Southwest Border U.S. Attorneys Visit To Mexico
From February 24 to 28, a delegation of U.S. Attorneys led by U.S. Attorney Nick Hanna of the Central District of California, U.S. Attorney Robert Brewer of the Southern District of California, U.S. Attorney Mike Bailey of the District of Arizona, U.S. Attorney John Anderson of the District of New Mexico, U.S. Attorney Joseph Brown of the Eastern District of Texas, U.S. Attorney Ryan Patrick of the Southern District of Texas, and U.S. Attorney John Bash of the Western District of Texas along with their and the Northern District of Texas criminal chiefs and Organized Crime Drug Enforcement Task Forces (OCDETF) chiefs traveled to Mexico City to participate in a series of briefings and meetings regarding counter-narcotic efforts as well as efforts to combat transnational criminal organizations (TCOs) and the trafficking of arms and drugs.
The Justice Department's Attaché Office in Mexico City organized the briefings and meetings. The U.S. delegation participated in a meeting with various officials from Mexico's Attorney General's Office (FGR) including Deputy Attorney General for International and Legal Affairs, Miguel Angel Mendez Buenos Aires; Deputy Attorney General for Organized Crime and Investigations, Alfredo Higuera Bernal; Deputy Attorney General for Criminal Proceedings and Habeus Corpus, Roberto Ochoa Romero; and Deputy Attorney General for Investigative Techniques and Methods, Felipe de Jesus Gallo Gutierrez.
The U.S. Attorney's Offices delegations were also briefed by various U.S. law enforcement entities stationed in Mexico City. They discussed investigative strategies and their shared commitment to protecting the security and safety of our shared border and the citizens residing in both the United States and Mexico. 
The U.S. law enforcement relationship with Mexico is one of our most important partnerships to combat trans-border crime.  The U.S. delegation reiterated the United States' commitment to protecting U.S. and Mexican citizens and leaders from both countries reaffirmed their commitment to bilateral law enforcement cooperation. 
The year 2020 marks the 150th anniversary of the Department of Justice.  Learn more about the history of our agency at www.Justice.gov/Celebrating150Years.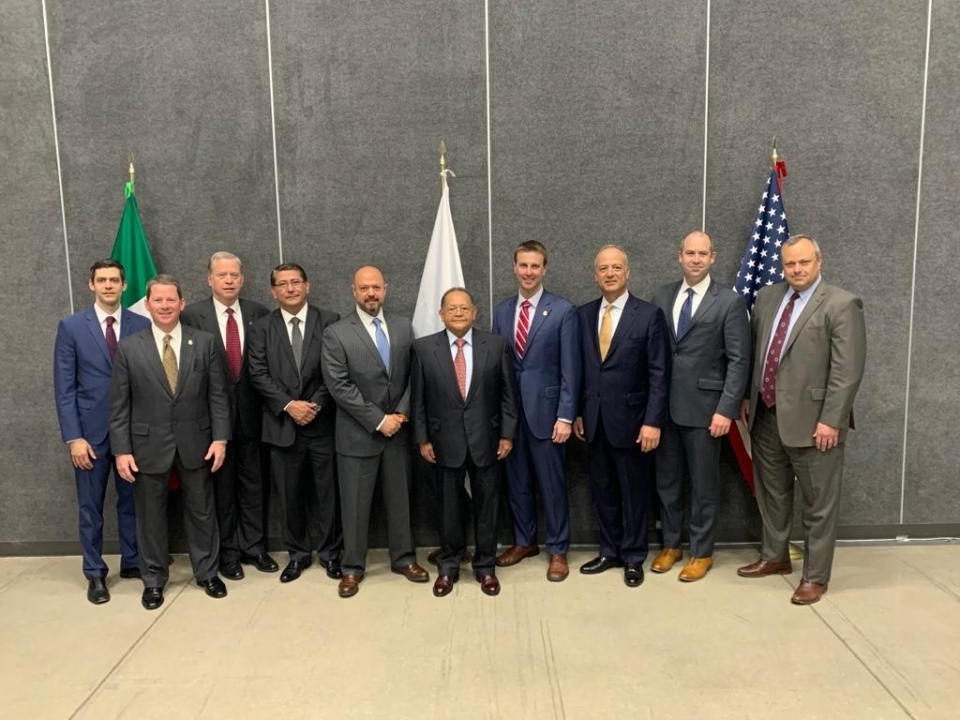 Topic(s):
Human Trafficking
Drug Trafficking
Firearms Offenses
Human Smuggling
Violent Crime
Updated March 3, 2020