The Eastern District of Louisiana consists of the following thirteen (13) parishes located in South Louisiana: Assumption, Jefferson, Lafourche, Orleans, Plaquemines, St. Bernard, St. Charles, St. James, St. John the Baptist, St. Tammany, Tangipahoa, Terrebonne and Washington.
Approximately 1,589,730 persons reside in the District, based upon data compiled by the State of Louisiana in 2010. The major metropolitan area in the District is the City of New Orleans (Orleans Parish), with a population of approximately 343,829. Orleans and Jefferson Parishes are by far the two largest urban areas in the Eastern District of Louisiana. As such, the majority of the Office's workload comes from these two parishes.
The New Orleans International Airport is located in Jefferson Parish, bringing the U. S. border into the District. Also, Interstate 10 traverses the District. International trade arrives in the District through the mouth of the Mississippi River at the Port of New Orleans and other ports along the river.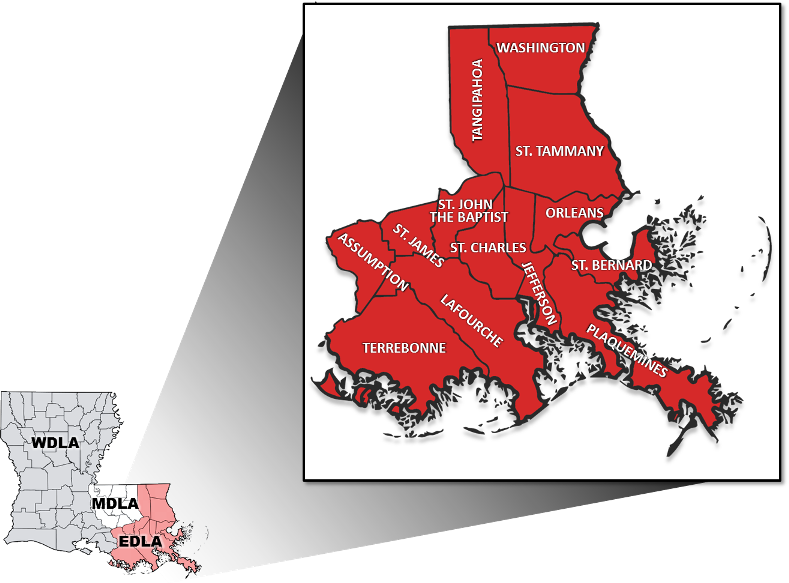 Updated January 26, 2016