The project Safe Neighborhoods (PSN) and Anti-Gang Programs in the Eastern District of Michigan incorporates a successful gun case referral system and an intelligence led investigation operation where local and federal prosecutors screen gun and gang case to determine the most appropriate jurisdiction for prosecution. This joint screening system has resulted in a 99% increase in the number of federal firearms cases prosecuted by the district since PSN's inception in FY 2001. The program has also let to removing dangerous gang members from neighborhoods. Cases that are prosecuted are reviewed to ensure the jurisdiction that prosecutes offers the highest penalty potential.
Our PSN program includes the three prong approach of suppression, prosecution, and community outreach. These initiatives are a collaboration between federal, state, and local law enforcement entities, community resource partners and faith based organizations. The programs rely on intelligence driven information to identify, target, disrupt, arrest and prosecute criminals engaged in gun, gang and drug crimes.
As part of our PSN and Anti-Gang Initiatives, the Eastern District of Michigan conducts "Face to Face" meetings. These meetings include agency administrators from the U.S. Attorney (USA), the Bureau of Alcohol, Tobacco, Firearms and Explosives (ATF), Wayne County Prosecutor's Office, Michigan Department of Corrections, Michigan State Police and community partners. The audience includes individuals on probation and/or parole for gun offenses within the District. The program conveys a strong enforcement message about the consequences of gang activity, possessing/using firearm and a Re-Entry message about jobs, housing opportunities, and other social reentry programs with assistance from the Michigan Prison Re-entry Community Resource Coordinator.
Over the years, task forces have received national recognition for "Best Overall Coordination." One of the members has received national recognition for "Outstanding Individual Contributions to a Violent Crime Task Force." The Eastern District of Michigan's program has also been recognized and published by the US Department of Justice as a National Best Practice.
In our outreach endeavors, our PSN program hosted community town hall meetings, assists in developing citizen CB patrol, creating block clubs and assists in facilitating Project Sentry. Our youth component of PSN, Project Sentry is a very successful program. It seeks to educate Middle and High School youth about the consequences of gun violence and to provide them with nonviolent tools for resolving conflicts. The program is presented over a period of one to three consecutive days at local schools.
For additional information regarding Project Safe Neighborhoods please contact:
Robert Poikey, Law Enforcement Manager, U.S. Attorney's Office - Eastern District of Michigan; 313-226-9100; robert.poikey@usdoj.gov
Kevin Mulkahy, Executive Assistant US Attorney, US Attorney's Office- Eastern District of Michigan; 313-226-9100; Kevin.Mulcahy@usdoj.gov
---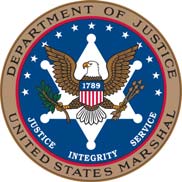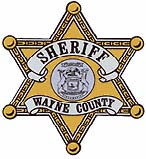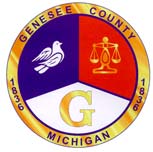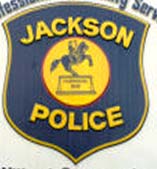 Updated April 11, 2017