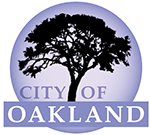 Law enforcement officials and prosecutors from federal, state and local agencies as well as community based organizations, school district officials, and the faith-based community gathered in Oakland for a two-day summit focused on gang violence in the City of Oakland.
U.S. Attorney Melinda Haag joined Oakland Mayor Ron Dellums in hosting the two day event with Alameda County District Attorney Nancy O'Malley and Oakland Police Chief Anthony Batts. Federal participation included the FBI, DEA, ATF, U.S. Secret Service, Homeland Security Investigations and the U.S. Marshal. Surrounding police departments from Alameda County participated in the event, as well as the Alameda County Sheriff and the California Highway Patrol.
The two-day meeting included over 140 speakers on panels ranging from intervention to law enforcement strategies and best practices.  The first day centered on community services and service providers, educators, non-profits and the faith community in Oakland to help bring the focus on violent crime, crime prevention and reentry. The second day was law enforcement only bringing together top officials from local, state and federal agencies to address the violent crime issues in Oakland and devise short term and long term solutions to the burgeoning gang problem. Representatives from local, state and federal law enforcement presented on topics including suppression and enforcement measures as well as improving communication across law enforcement agencies and jurisdictions. Law enforcement and DOJ officials also participated in the first day of the summit focused on innovative programs addressing intervention and prevention programs as well as reentry and truancy efforts and Operation Ceasefire (gang "call-ins" and support programs).
Presenters and participants were able to meet and collaborate with a wide range of professionals all dedicated to addressing the growing problem of gang violence plaguing the City of Oakland. The Department of Justice sent senior personnel from Washington, D.C. The California Governor's office had strong participation in the two day summit addressing the growing gang and violent crime problem in Oakland. Please refer to the Day One Agenda to see the community efforts in Oakland. Please refer to the Day Two Agenda to see topics discussed with law enforcement officials. For other coverage of the Oakland Crime Summit see Alameda District Attorney O'Malley's newsletter.
| | |
| --- | --- |
| | |
| Oakland Mayor Ron Dellums, U.S. Attorney Melinda Haag, Oakland Police Chief Anthony Batts, Dr. Phelan Wyrick, Senior Advisor to Assistant U.S. Attorney General Laurie Robinson | Alameda County District Attorney Nancy O'Malley, Paul Seave, Director of Gang and Youth Violence Policy, Office of the California Governor, Oakland Mayor Ron Dellums, U.S. Attorney Melinda Haag, Oakland Police Chief Anthony Batts |
| | |
| Deputy Alameda County District Attorney John Creighton, Captain Ersie Joyner, Oakland Police Department, Craig Chew, Alameda County District Attorney Investigator | Ron Brooks, HIDTA Director, with local, state and federal law enforcement officials including Alameda County Undersheriff Rich Lucia, Alameda County District Attorney Nancy O'Malley, Ben Buford , Senior Agent, California Bureau of Narcotics Enforcement, FBI Supervisory Special Agent Charlie Johnson, representative from Homeland Security Investigations, and ATF Assistant Special Agent in Charge John Lee |
Updated December 29, 2014