Bridget M. Brennan
U.S. Attorney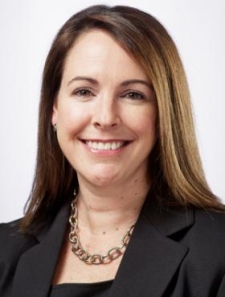 Bridget Brennan is the U.S. Attorney for the Northern District of Ohio. In this position, Ms. Brennan leads a staff of nearly 200 employees representing the United States in courts throughout Ohio's northern 40 counties, including staffed offices in Cleveland, Akron, Toledo and Youngstown.
Ms. Brennan first joined the United States Attorney's Office in 2007 as an Assistant United States Attorney. During her time at the U.S. Attorney's Office, Ms. Brennan has been involved in a number of notable prosecutions, including the following: 24 individuals successfully convicted for their roles in bringing about the collapse of the St. Paul Croatian Federal Credit Union, the single largest credit union failure in U.S. history; a sixteen-defendant civil rights prosecution that, for the first time, charged religiously-motivated assaults under the Matthew Shepard and James Byrd Hate Crimes Prevention Act; a more than $30 million dollar Ponzi scheme that purported to guarantee returns from short sale opportunities in the futures market; the arson of the Islamic Center of Greater Toledo, the Toledo area's largest mosque; and numerous juvenile sex trafficking prosecutions, one of which resulted in the first reported decision recognizing opioid withdrawal as a means of coercion and another which represented the District's first prosecution of a "customer" after the 2015 amendments to the Trafficking Victims Protection Act.
Throughout her career, Ms. Brennan has held both line assistant and supervisory positions, including Chief of the Civil Rights Unit, Chief of the Criminal Division, and First Assistant U.S. Attorney. In addition, Ms. Brennan served as the U. S. Attorney's Office Ethics Advisor.  Prior to joining the U.S. Attorney's Office, she worked as a litigation associate for a Cleveland-area law firm.
Ms. Brennan was appointed to the Northern District of Ohio's Advisory Committee by Judge Dan Aaron Polster and serves as Co-Chair of its Subcommittee on Criminal Rules. She earned her B.A. from John Carroll University and her J.D. from Case Western Reserve University School of Law.
Updated November 17, 2021