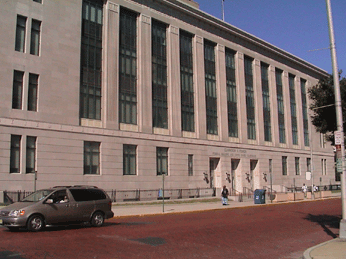 Trenton is the home of one of two branch offices of the United States Attorney for the District of New Jersey. The Trenton Office generally covers the Counties of Hunterdon, Mercer, Monmouth, Ocean, Somerset and Warren.
Criminal Division AUSAs assigned to the Trenton Office carry diverse case loads ranging from reactive violent crime cases to long term white-collar investigations. AUSAs assigned to the Special Prosecutions Division handle public corruption investigations and prosecutions.
Trenton AUSAs serve all of the federal client agencies, including the Federal Bureau of Investigation, the U.S. Secret Service, the Immigration and Naturalization Service, the Internal Revenue Service, the U.S. Marshal's Service, the Bureau of Alcohol, Tobacco, and Firearms, the U.S. Postal Inspection Service, and the Drug Enforcement Administration. The AUSAs also work with state, county, and municipal law enforcement agencies.
The Trenton staff also includes AUSAs who handle affirmative and defensive civil matters. The civil litigation matters span from personal injury and employment discrimination actions to false claim suits and cases filed by prisoners housed at the Federal Correctional Institution at Fort Dix.
Updated August 20, 2015